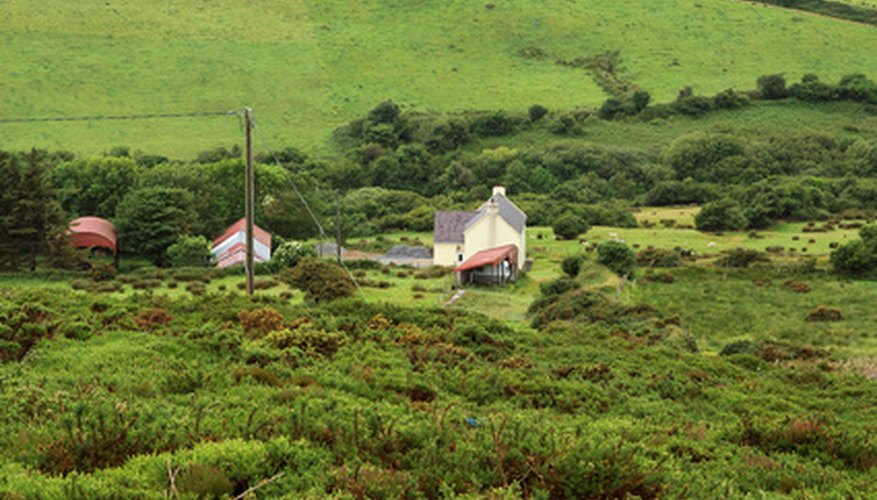 Gardeners looking to connect with their Irish ancestral roots may choice from an array of interesting Irish-inspired flowers. Creating an Irish garden involves using Irish wildflowers along with other plants associated with the Green Isle. Here are a few flowers that can inspire the Celtic spirit.
Bells-of-Ireland
Bells-of-Ireland, Molucella laevis, is an annual that can grow as large as 3 feet tall. This member of the mint family features square, erect stems with clusters of leaves and flowers. According to University of Arkansas Division of Agriculture, Bells-of-Ireland are often sold as cut flowers, but they can be grown at home from seed. "The white flowers are relatively small and inconspicuous but the green, bell-shaped calyx surrounding each bloom is large and showy," the website states. In addition, UA states that although this greenish-cream colored flower is commonly referred to as an Irish plant, it originated in the Mediterranean region. Bells-of-Ireland enjoys sandy, well-drained soil and full sun in USDA hardiness zones 4 through 9.
Irish Shamrock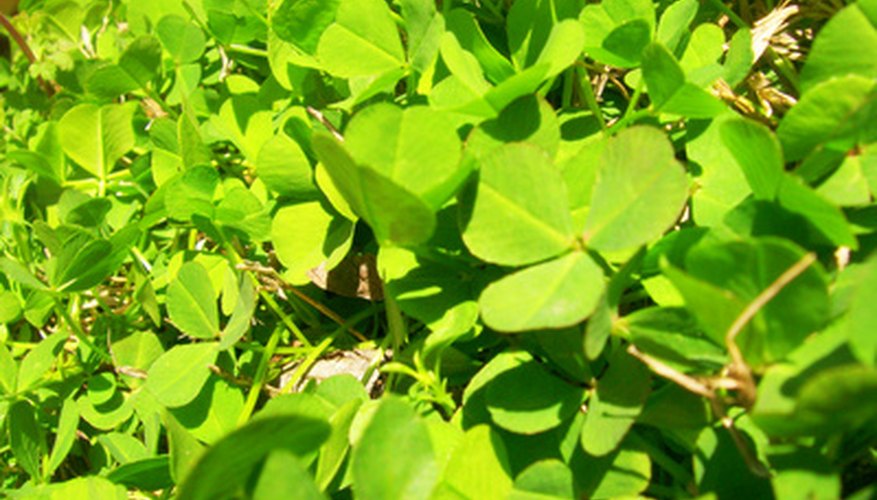 Irish shamrock, oxalis acetosella, is sold throughout the United States as a houseplant in supplementation to the white clover, Trifolium repens, that St. Patrick used to illustrate the holy trinity to the Irish people. Iowa State University Extension states that the original white clover is difficult to grow and thus the oxalis version is used as a more popular substitute. Irish shamrocks feature red and green foliage and white, pink or yellow flowers. According to ISU, shamrocks prefer full sun and will bloom throughout the winter if brought inside and placed in a sunny window. In addition, they respond well to dry soil conditions in USDA hardiness zones 6 through 10.
Common Foxglove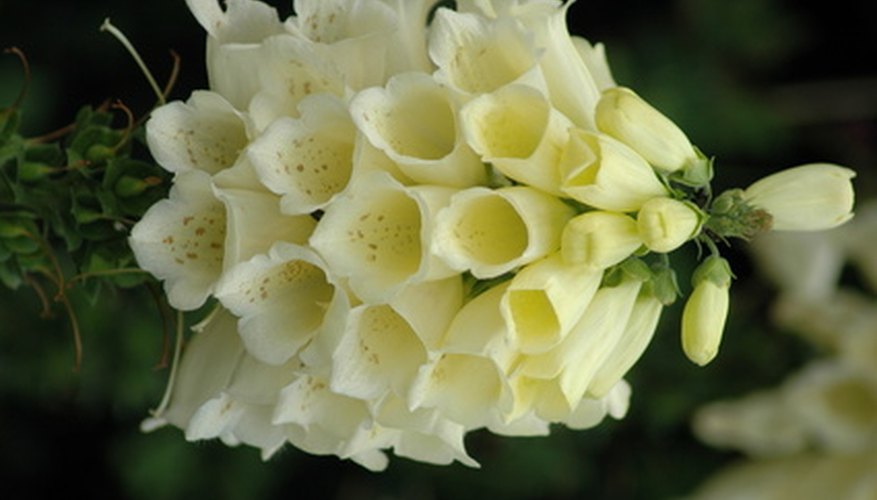 Common foxglove, Digitalis Purpurea, is a biennial that thrives in cool, moist conditions, which may be why this showy flower is commonly associated with the damp and shady Irish garden. Foxglove is also used medicinally, Washington State University states. "Foxglove is a source of digitalis prescribed by doctors to strengthen the heart and regulate its beat. They are great garden plants for shady borders and woodland gardens," the website states. Foxgloves features tall flower stalks that come in purple, lavender, yellow and white and thrive in USDA hardiness zones 4 through 10.
Yarrow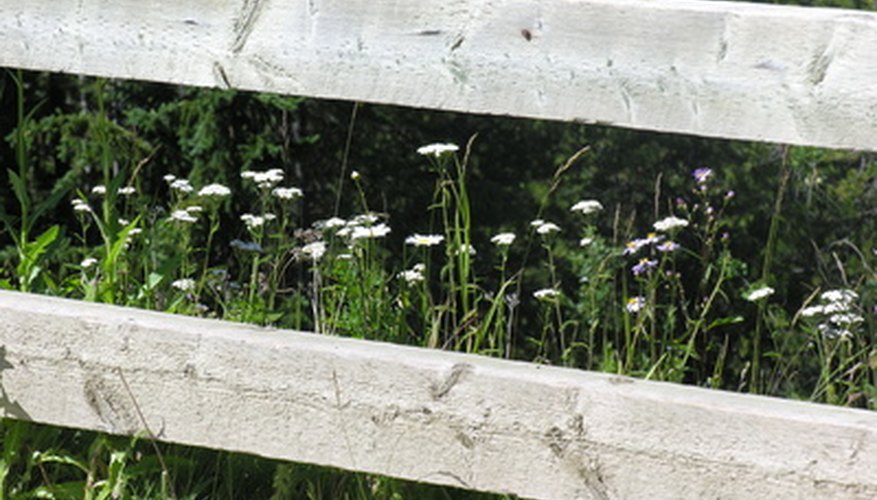 Yarrow, Achillea millefolium, is an Irish wildflower that flourishes in full sun and dry soil. Yarrow features flora comprised of small round clusters that come in yellow, red, pink and orange. The University of Illinois Extension states that yarrow is a fast-spreading plant in fertile soil conditions. Yarrow is commonly grown in USDA hardiness zones 3 through 9.