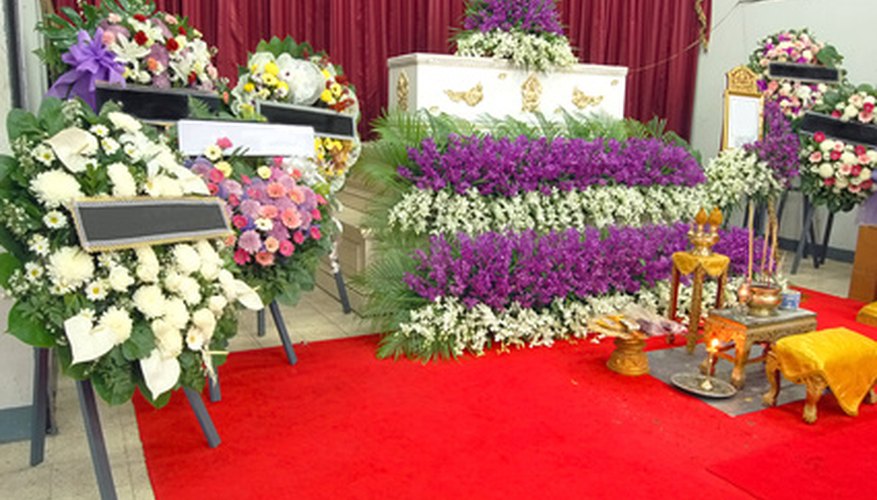 Funeral flower arrangements are sent directly to the funeral home whereas sympathy flowers are sent to the home of the deceased or to the home of the deceased's loved ones. Funeral flower arrangements come in a variety of styles and are often larger than sympathy arrangements that only go to the home.
Funeral Arrangements that do Double Duty
If you want the funereal arrangement to go home with the family, opt for a smaller display of flowers. Large, opulent arrangements that go on caskets or that are a specific shape are often too big to fit in the home. Choose an arrangement that can comfortably sit on a table.
Shaped Arrangements
Funeral flower arrangements can be shaped to form crosses, wreaths and other specialized forms relating to the life of the deceased and their family. If you aren't as close to the family of the deceased or weren't very close to the deceased, a circular wreath is your safest bet since it is very traditional.
Coffin Sprays
Coffin sprays are large flower arrangements that can cover the entire coffin. They are usually picked and purchased by the family of the deceased. If you are a family member, consult with the rest of your family if you are interested in being the person to provide this important element. If you were close to the deceased but are not a family member, you will certainly need to talk with the surviving relatives before taking this task upon yourself.