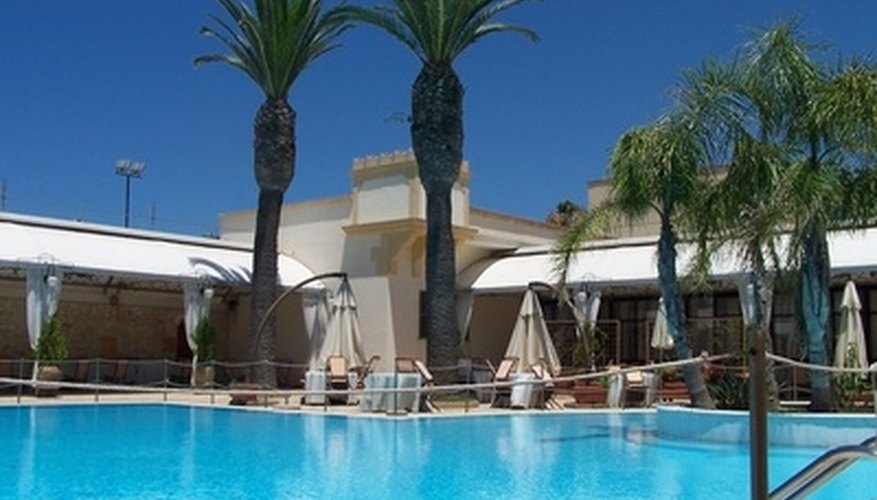 Brush the concrete with a stainless steel pool brush. Brushing removes dirt, algae and film from concrete swimming pools.
Rub the stained concrete with a pumice stone. The porous lava in pumice stones effectively removes stains from concrete.
Inspect the concrete pool for remaining stains. If stains remain, apply liquid enzyme pool cleaner directly to the stained concrete. Read the manufacturer's directions to determine how much of the cleaner to apply.
Scrub the stained concrete with the stainless steel pool brush. Agitating the stains allows the enzyme cleaner to break down oils and organic matter.