Basic Rock Garden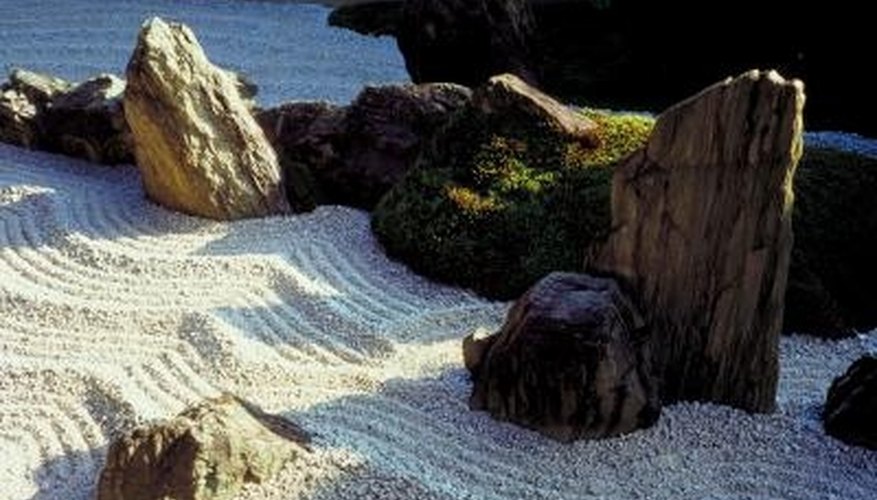 Arrange the rocks in a pleasing design. For instance, place a group of five large rocks in the back corner of the yard and set up groups of three medium rocks in a random pattern around them.
Fill in the area with smaller rocks, gravel or coarse sand. Raking the sand in patterns gives a zen garden effect; gravel acts as a weed barrier.
Add height to your simple rock garden by creating a mound of earth for a hill, or use a hillside on your property to embed rocks in. Dig a hole a third of the height of the rock and make sure to seat the rock firmly so that it will remain in place. This gives a natural look to larger rocks in a rock garden. A rise of rocks works well for an herb or succulent garden or for small flowers.
Adding Plants
Pour soil between rocks to create natural clefts for growing plants. Make a small hole in the soil with your fingers. Plant a small plant or moss in the soil.
Press the the soil gently and firmly around the plant. Plant eye-catching or hanging plants near the top of the rock garden and shorter plants near the the base of the rock grouping.
Water the plants immediately. Moss gardens work best where there is at least partial shade and plenty of moisture. Succulents make a good choice for a low-water garden.