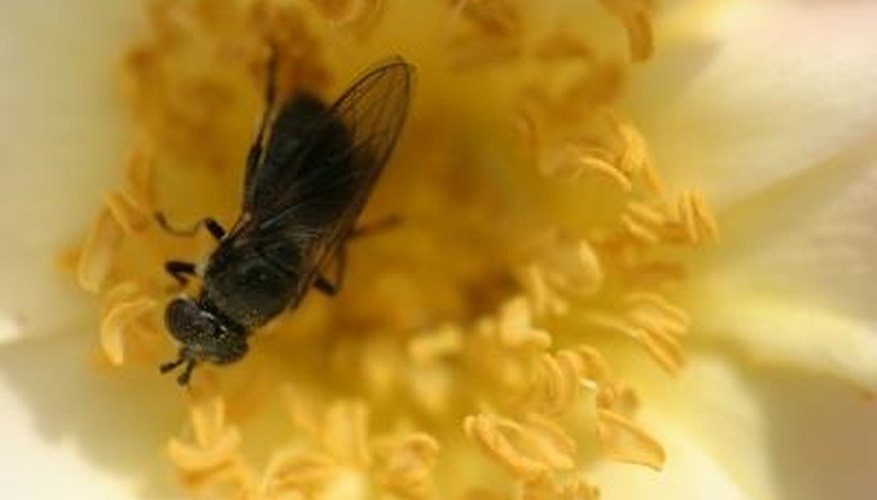 Flies are tenacious and troublesome insects that can spread disease. Chemical-laden repellents aren't any healthier to have on your skin than the fly that just landed in the dog poop in the neighbor's yard. However, many essential oils have effective fly repelling properties and can be used alone or combined to create a natural, pleasant-smelling lotion or spray.
Lavender
Lavender oil, which is extracted from the flowers of the lavender plant through steam distillation, has a light, clean fragrance and has been used for making soaps and potpourris for years. Because of its light scent, lavender blends well with just about any other essential oil.
Cedar Wood
Cedar wood has long been used in furniture making and cabinetry because of its natural insect-repelling properties. Cedar wood essential oil, which is extracted by steam distillation from pieces of cedar wood trees, retains these insect-repelling properties, making it an effective oil for use in natural repellents. Cedar wood oil blends well with lavender.
Citronella
Citronella oil is the most popular essential oil found in natural fly repelling recipes. Citronella is an aromatic oil distilled from a tall grass of southern Asia. Its pungent, lemony fragrance is pleasing to most people but repels flies. Citronella is also found in insect-repelling candles and lamp oils for keeping flies and other insects away from large areas.