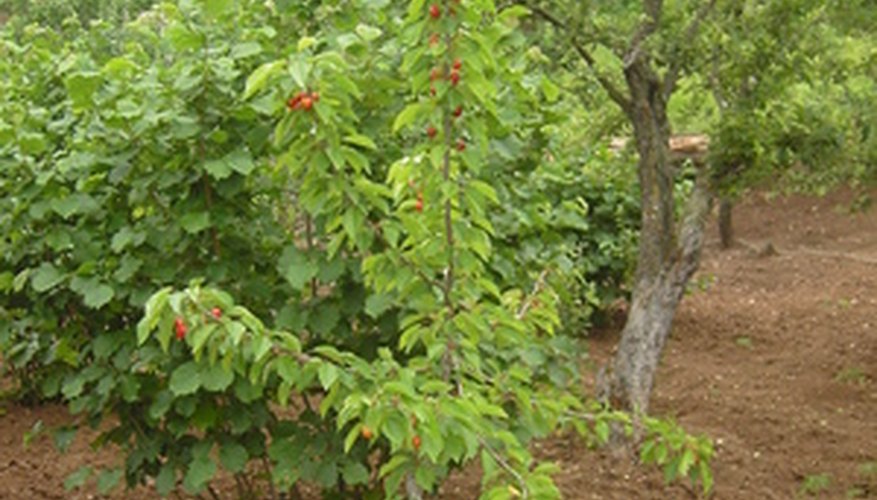 Scotts makes a product called Ortho Garden Disease Control. This concentrate works to kill diseases that affect fruit trees. Some of these diseases include coryneum blight, brown rot blossom blight, stem end rot and leaf spot. You must mix your Ortho Garden Disease Control with water before you apply it to your fruit trees. If this is not done correctly, the product will not be effective.
Fill a 5 gallon bucket with 4 gallons of water.
Pour in 3 3/4 tsp. of your Ortho Garden Disease Control concentrate. Mix the two ingredients together.
Transfer your disease control solution to a garden sprayer.
Spray the product on the fruit trees. It will cover 200 sq. feet.
Repeat once every two weeks throughout the months of April, May and June.