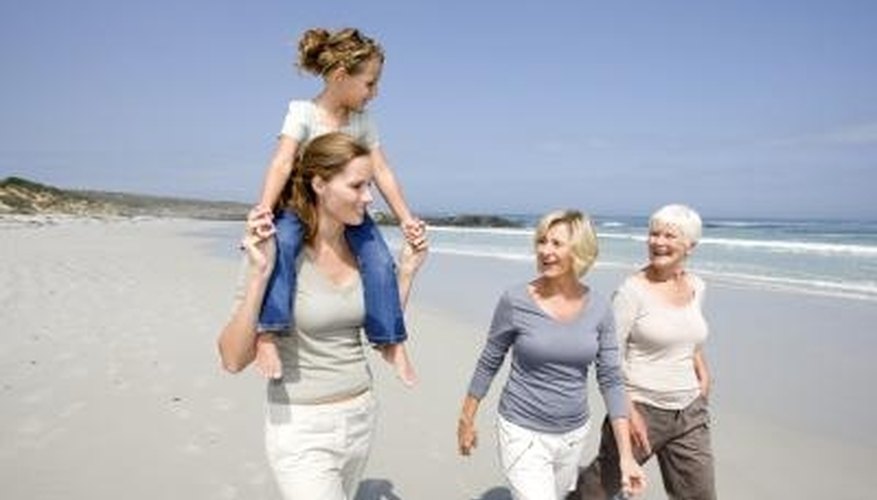 Searching for a new city to live in requires a number of careful decisions. When you are a retiree who is also raising children, you will more than likely be attracted to places that have safe environments, good schools and plenty of activities to keep you occupied. From the desert to the beach to the mountains, cities across America offer all of these incentives plus naturally beautiful landscapes.
Scottsdale, Arizona
Ranked #1 by Parenting magazine as the safest city in the United States, Scottsdale is a desert community that boasts a low crime rate and a number of recreational activities for retired people. The city of almost 250,000 residents has five high schools and a community college. Arizona State University is nine miles away in Tempe. Scottsdale also has a bustling downtown shopping area and dozens of golf courses for retirees to enjoy. Together, families can visit Pinnacle Peak Park, a 185-acre nature area that has trails for horseback riding, hiking and mountain biking. The city also has a family-friendly aquatic center that has a lap pool, lazy river and large water slide.
Honolulu, Hawaii
Listed by Forbes magazine as one of the top 10 safest and most livable cities in America, Honolulu, Hawaii has a low crime rate, minimal traffic fatalities and picturesque beaches where retirees and their children can relax and have fun. A number of public and private schools are available for children to attend. Honolulu also has two community colleges and three universities. Families can unwind on Waikiki Beach or participate in water sports like surfing, parasailing and snorkeling. Honolulu also has a zoo with over 1,200 animals and the USS Arizona War Memorial Museum.
Loveland, Colorado
Named as one of America's top places for boomers to retire, the small town of Loveland, Colorado offers a close-knit community against the backdrop of the breathtaking Rocky Mountains. Located 45 minutes from Denver, Loveland has a historic downtown area with many family-owned shops and restaurants. Children can attend one of 18 elementary schools, five middle schools and four high schools. The area around Loveland is ripe with activities, from skiing at Rocky Mountain National Park to biking along the nature trails at Lake Loveland.