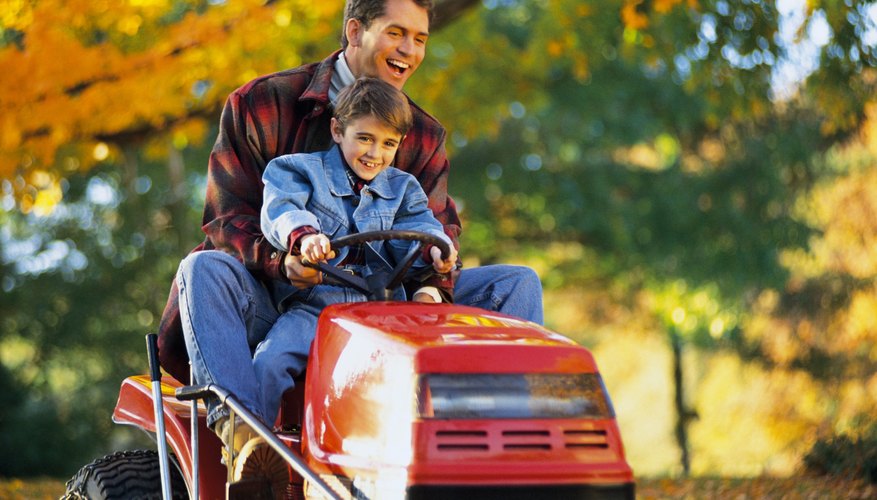 The best small gasoline engines provide power and long life while not breaking the bank. Whether it's on a riding mower, snowblower or even a go-cart, small gasoline engines power the tools that keep the house looking great and the fun times enjoyable. Several companies, through commitment to service and attention to detail, stand above the rest in the quality and long life of their small engines.
26HP Kawasaki Vertical ES
This liquid-cooled, electric-starter Kawasaki engine represents one of the most powerful small engines on the market. At 26 horse power, it easily eclipses the majority of other comparable engines, although it does add some size, making it slightly larger than its predecessors. The chassis sports a fuel pump, though no tank, and incorporates a 20 amp alternator for increased power distribution and engine life.
20HP Briggs Intek OHV
Slightly less horsepower than the Kawasaki, the Briggs and Stratton model holds its own with the company's fuel-efficient carbon friendly construction. Its overhead cam design and Intek alternator allow for ubiquitous functioning in multiple vehicles and appliances, with an electric starting system for added reliability. It is also weighs significantly less (70 lbs. lighter) than engines with only slightly higher horsepower ratings.
Tecumseh 13.5HP OHV
Made exclusively for riding mowers, this Tecumseh engine provides a threaded hole trough the engine block for a fuel tank to be attached. Its cast iron cylindrical sleeve provides durability with a dual alternator design for added power distribution and signal integrity. Its overhead design will also translate to fewer emissions over the life of the engine. This Tecumseh engine features the company's proprietary "Ultra-Balance" low vibration system for quiet, smooth rides.