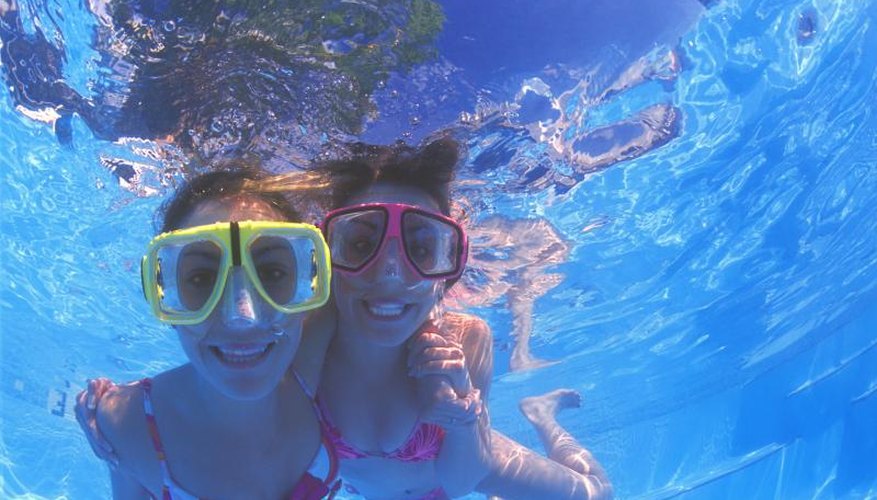 A swimming pool can be a source of relaxation, but can become one of financial stress if you're unprepared for its repercussions on your insurance rates. If you already have standard homeowner's insurance, it should be covered under it as an "other structure." As such, it's typically covered for 10 percent of the value of your overall home coverage. However, expect to pay higher premiums and additional costs for enhanced liability protection.
Standard and Enhanced Liability Coverage
While a standard homeowner's policy as of 2015 offered $100,000 in liability coverage, the Insurance Information Institute recommends pool owners up that to $300,000 to $500,000. For an additional $300 annually, you can obtain $1 million in coverage. The website Insurance Providers further suggests getting umbrella liability coverage on top of homeowner's insurance. Excess liability or umbrella coverage is intended to cover your net worth and costs about $200 annually for the first $1 million of coverage.
Injury vs. Damage
According to the insurance resource Insurance Web, liability coverage only extends to medical care to someone injured in or around the pool. It doesn't cover injuries to your or your family. Moreover, a policy generally covers injuries and not damage to the pool itself. For the latter, you will likely need a separate plan, over and above your homeowner's plan. While the premium varies with the amount of coverage, it can cost an additional $200 per year for $1 million in excess coverage.
Insurance Premium Factors: Safety Features
The exact amount of a premium depends on whether the pool is secured with a fence or lock, and if it has additions such as slides and diving boards. Different companies may require you to add safety features or increase your liability limits if your don't. A premium may be reduced, for example, if the pool is behind a locked fence or has a cover. Price quotes can vary considerably from company to company.
Insurance Premium Factors: Pool Type
Insurance companies vary in how they assess a given pool for insurance purposes, so it is not possible to estimate additional premiums for every kind of pool. Things that tend to damage in-ground pools, such as earthquakes or maintenance problems, are not typically covered by homeowner's insurance. Those kinds of pools need additional liability coverage. Above-ground pools are prone to flooding and damage to yard or basement. Only the prospective insurer can tell you directly how much either version will add to your insurance bill.