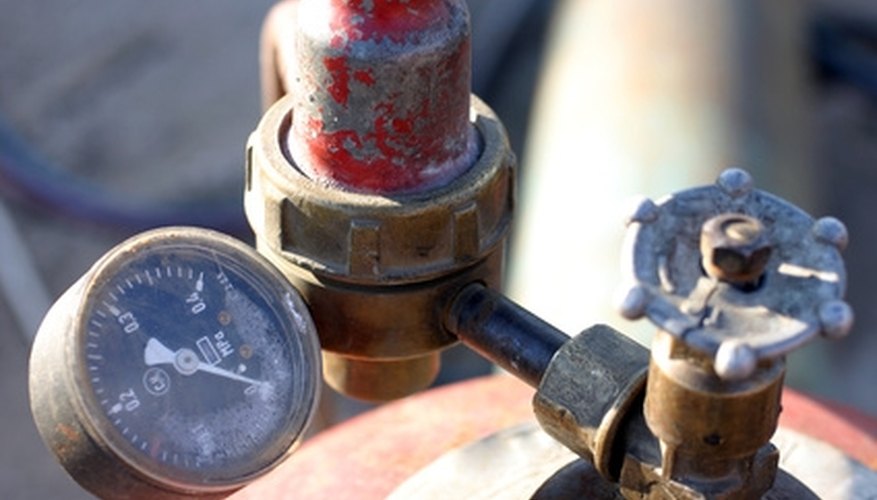 Properly operating pool filters and pumps are key to easy pool maintenance. High pressure can indicate that the normal filtering process is being negatively affected by one or more causes. Typically, attention should be given to a sand filter when a pressure gauge is reading eight to 10 pounds over its beginning reading. When in doubt about the ideal pressure range or start-up pressure, consult the equipment's owner manual.
Filter Sand Issues
A high pressure gauge reading may result from a sand bed that is clogged with mineral deposits that cannot be backwashed. The sand may need to be entirely replaced. Or, you may simply need to replace the top inch or so of sand.
Other Sand Filter Issues
The gauge may be reading high if there is a partially or fully closed valve along the return piping. In this case, open the valve. Additionally, the pump may be too small to force an adequate flow for backwashing. Check the pump's output to ensure that it equals the filter's design flow rate.
Diatomaceous Earth Filters
If a diatomaceous earth (DE) filter is running at a high pressure and has a slow flow of returning water, the filter may be loaded with debris and require backwashing or regeneration. If this is a persistent problem and the pressure gauge continues to rise seven to 10 psi above the beginning pressure, regeneration is necessary. Also, the pump output may exceed the pool filter's design flow rate.
If algae is present, backwash, super chlorinate or perform a bump/drain with recharge and make sure backwashing is done correctly on the vertical grid filter; consult the owner's manual for specific instruction. Filter grids or tubes can be clogged with minerals and oils. They should be cleaned once per year or seasoned with a degreaser and, if necessary, an acid bath.
Cartridge Filter
Cartridge filters, most commonly used for spas and smaller above-ground poos, should be cleaned when the pressure rises more than 8 lbs. above its clean pressure reading. You can do this by simply removing and thoroughly hosing down the cartridge. The cartridge filter should typically be replaced every two to five years.
Gauge Problems
If the filter pressure gauge is reading high even when the filter is not running, the gauge is likely broken and must be replaced.