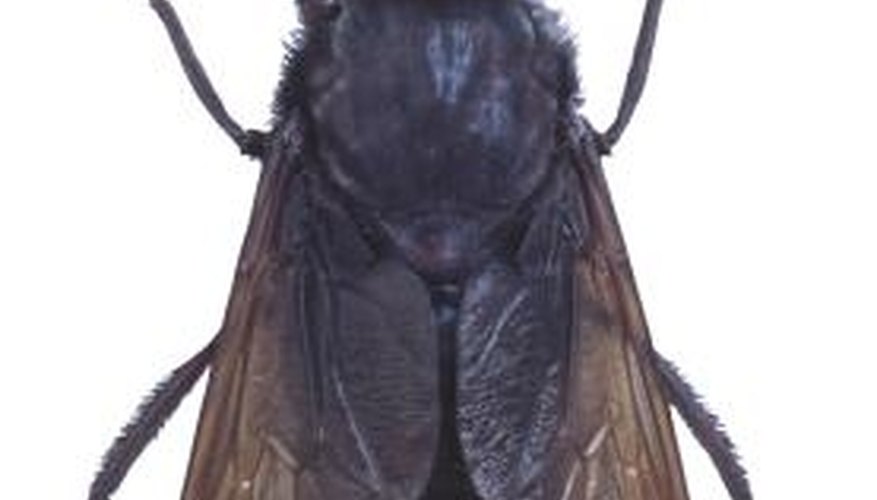 Flies and yellow jackets often show up at picnics and otherwise bother people who venture outside. A yellow jacket's sting can also cause dangerous allergic reactions in people who are allergic to bee venom. To rid your backyard of these pests, you can make an effective trap for both species of insects by using a plastic bottle and some bait. The bugs fly into the trap and can't find their way out. Eventually they fall to the bottom and die.
Unscrew the cap of an empty 2-liter soda bottle. Discard the cap.
Cut the bottle in two with a pair of scissors. Make your incision around the point where it begins to narrow at the neck. Set the top half aside.
Pour in about an inch of fruit juice and a drop of soap.
Turn the top half of the bottle upside down and insert it into the bottom half. The neck should point down toward the bottom of the bottle.
Staple the edges of the bottle to hold the top half inside.
Place the trap at the perimeter of the area you are trying to protect. You don't want to attract flies and yellow jackets into your yard.