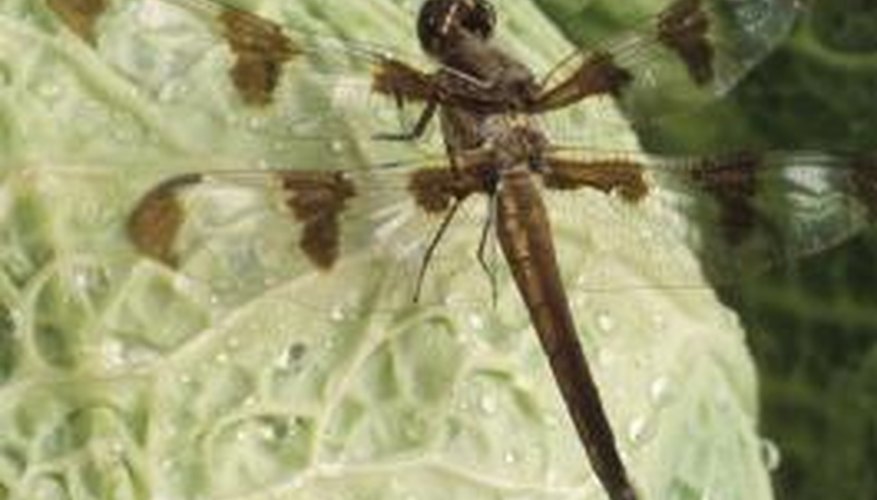 When insects infest your vegetable garden, they can reduce the crop yield. Insects also make plants more susceptible to diseases and they can cause plants to grow more slowly. Common pests such as snails, aphids, ants and whiteflies will multiply in the garden if you do not take the time to remove them. Removing and reducing harmful insects from the vegetable garden will keep your crops healthy.
Step 1
Combine 1 tbsp. of mild dishwashing liquid to 1 pint of warm water in a spray bottle. Shake the bottle to mix the ingredients and then spray the solution onto the plant leaves. The dishwashing liquid will dehydrate the bugs.
Step 2
Remove insects from the vegetables by hand. Place the insects into a jar filled with water and two to three drops of dishwashing liquid to drown them. Wear gardening gloves when removing the bugs to protect your skin from bites or stings.
Step 3
Spray a steady stream of water onto the vegetable plants with a garden hose. Focus on the undersides of leaves where insects tend to hide. The water will dislodge them from the plants.
Step 4
Sprinkle diatomaceous earth around the vegetable plants. Only use the agricultural diatomaceous earth to prevent harming the plants. The white powder will dehydrate insects with soft bodies.
Step 5
Spray the plants with insecticides that are plant-based. Plant-based insecticides that contain pyrethrins or neem will kill any insects lingering on the vegetables. Follow the instructions on the insecticide to ensure that you do not harm the plants.