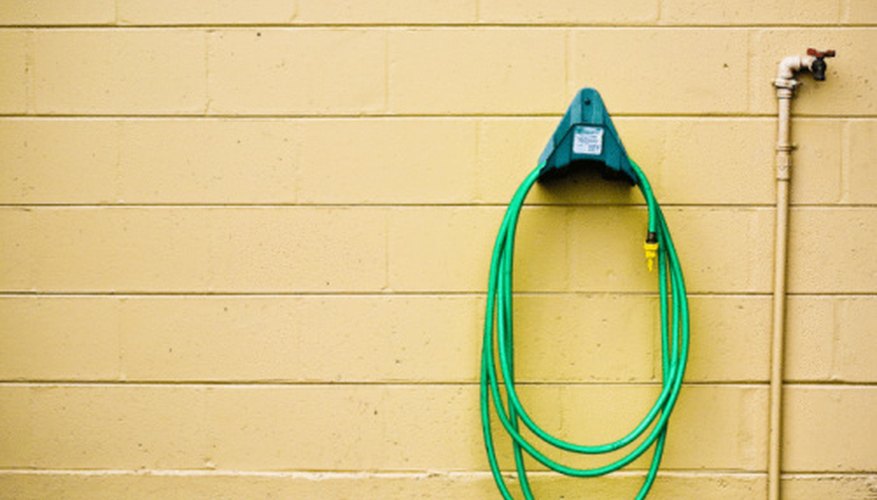 Water rationing can severely affect the look of a home; without water, lawns can't grow and cars can't be cleaned. Unfortunately, American towns sometimes have to implement rationing during droughts to reduce the strain on low water supplies, especially in the drier and hotter climates found in the southern reaches of the country. Rationing, combined with increased water costs, can lead some less scrupulous people to steal water from their neighbors' spigots, which can result in high bills and possible legal trouble for the victim. Installing a lock on an outside faucet prevents water theft.
Screw the faucet lock's threaded coupling attachment over the threads of the faucet. Tighten the coupling by hand. The coupling includes a protruding tang at the end and a rubber diaphragm that will stop the flow of water even if somebody opens the faucet's valve.
Slide the faucet lock's metal cover over the coupling attachment. Insert the coupling's tang through the hole in the metal cover.
Slide the shackle of an open padlock through the hole in the faucet lock's tang — the portion of the coupling attachment that protrudes from the metal cover.
Shut the padlock to finish locking the outside faucet.