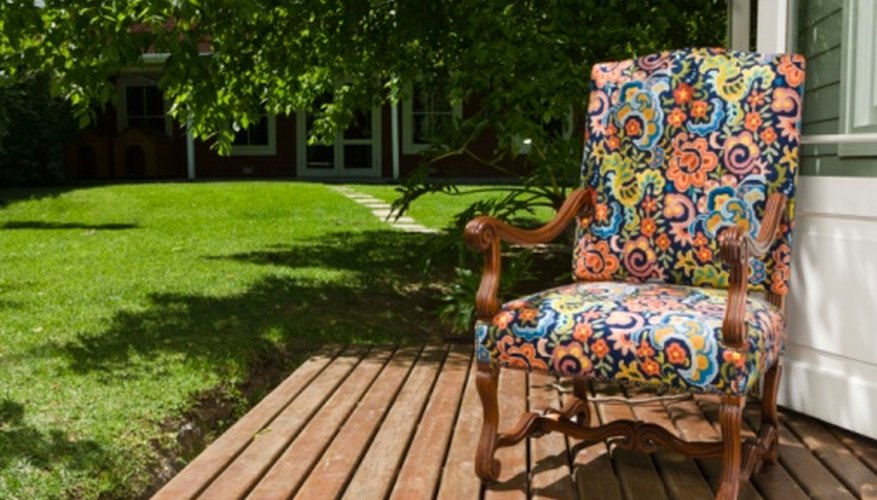 Drip irrigation systems are as much as 40 percent more water-efficient than traditional sprinkler systems, according to Colorado State University. A drip irrigation system may even be exempted from water restrictions during drought. They are relatively easy to build on your own, and require no specialized parts.
Measure the length and width of your yard, in feet. Add one to the shorter of the two measurements. The result is the number of drip irrigation lines that you need. They should have drippers spaced every 12 inches along them. The longer dimension, minus one, gives you the number of feet you need your PVC pipes to run. Purchase these supplies.
Coat both ends of one of the PVC pipes with PVC cement. Fit two of the caps onto the ends and let the cement dry. Fit one of the other caps onto one end of the other pipe, cementing it into place like the others.
Drill a hole in the center of the remaining cap. Make it was wide as the end of the water tap. Insert the end of the tap into the hole. Seal it in place with the PVC cement.
Drill ¼-inch holes spaced 1 foot apart, all down the lengths of both pipes. Keep the holes running in a straight line.
Dig two trenches along the long edges of your yard. Make them approximately 5 inches deep. Lay the two pipes in these trenches. Make sure that the pipe with the uncapped end had that end placed as close to your outdoor spigot as possible.
Dig one 4-inch-deep trench between the two pipes for every hole the pipes have drilled in them. You should end up with as many trenches running from one pipe to the other as you have drip irrigation lines.
Insert one end of one of the drip irrigation lines into the hole on the end of one of the pipes that is closest to the house. Run this through the trench to the hole closest to the house on the other pipe and insert that end into that hole. Seal the joints between the line and the pipes with silicone caulk. Repeat this process for all the other lines.
Coat the open end of the PVC pipe with PVC cement. Place the cap with the tap in it on the end of the pipe and allow the cement to dry.
Screw the hose onto the end of the tap. Attach the other end to your outdoor water spigot. Run water into your system to check for any leaks. Cover the pipes with soil, leaving the hose coming out of the ground.