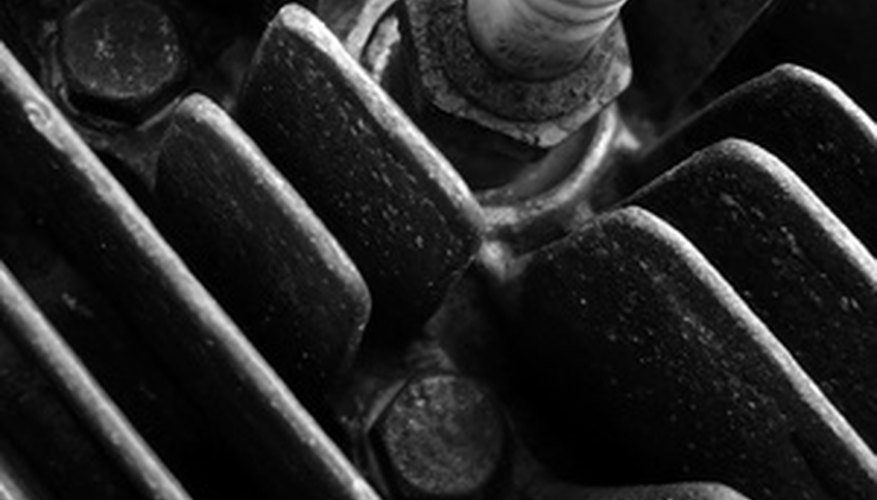 The spark plug wire on a lawn mower is designed to carry the spark produced by the spark plug to the engine, where it is used as part of the combustion process. Spark plug wires are insulated with a rubber coating to protect the wire and prevent the operator from contacting the wire during use. The spark plug wire is attached to the tip of the spark plug and should be removed when performing any maintenance on the mower to prevent accidental starting.
Position the lawn mower in a level location before beginning any work. Leave the mower in gear and set the parking brake for a riding mower.
Determine the location of the spark plug on the engine. Look for the plug to typically extend out from the front of the engine. Locate the spark plug wire and follow it to the spark plug if necessary.
Put on work gloves that will offer some insulation or protection while working. Consider using rubber, rubber coated or leather gloves.
Grasp the spark plug wire at the connection point. Avoid pulling on the wire below the crimped-on connector as this could possibly cause damage by loosening the connector.
Pull the spark plug wire straight out and away from the spark plug. Secure the spark plug wire to the side so that it cannot accidentally contact the spark plug while you work. Taping the wire out of the way with duct or electrical tape is an option.