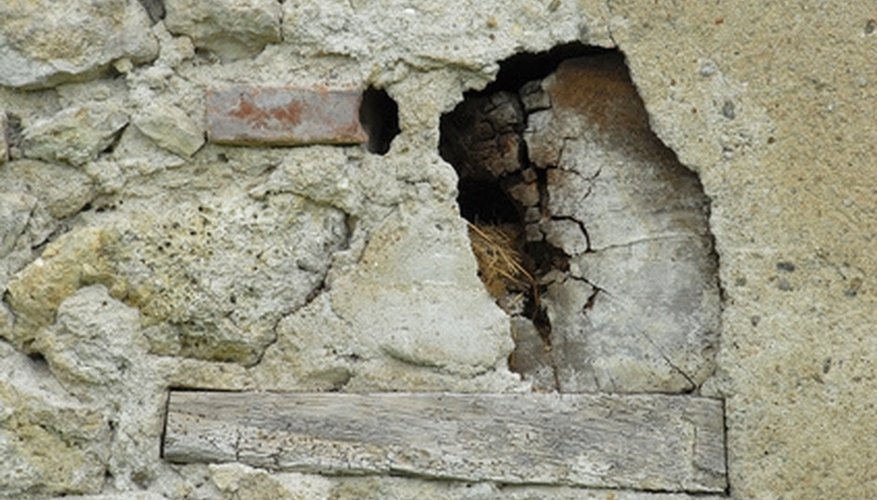 The foundation of any home or building is what gives it its stability and support for the entire structure. The concrete foundation may crack or wear away over time and if that happens, immediate repair is necessary. If you notice a hole in the foundation, you can make the repair yourself and it also may not take long.
Put on all protective gear and then wipe away loose dirt and concrete dust with the wire brush.
Use the hose to wet the hole. Do not fill the hole with water. Simply mist the water around and inside the hole. Use a misting spray nozzle attachment if needed.
Cover the inside of the hole with bonding adhesive. Use the paintbrush to paint a thin layer of adhesive.
Pour the pre-made concrete into the bucket and stir with the dowel to recombine the elements. The different ingredients within the pre-made mix may have separated within its packaging and you need to recombine them before using the it.
Pour a small amount of sand into the hole. This will act as another bonding agent between the existing and new concrete.
Fill the hole with fresh mix. Use the putty knife to rim the inside of the hole and then fill it with the trowel. Pack it down tightly and then skim over the top with the edge of the trowel to remove the excess.
Let the patch cure and harden for 24 to 48 hours.