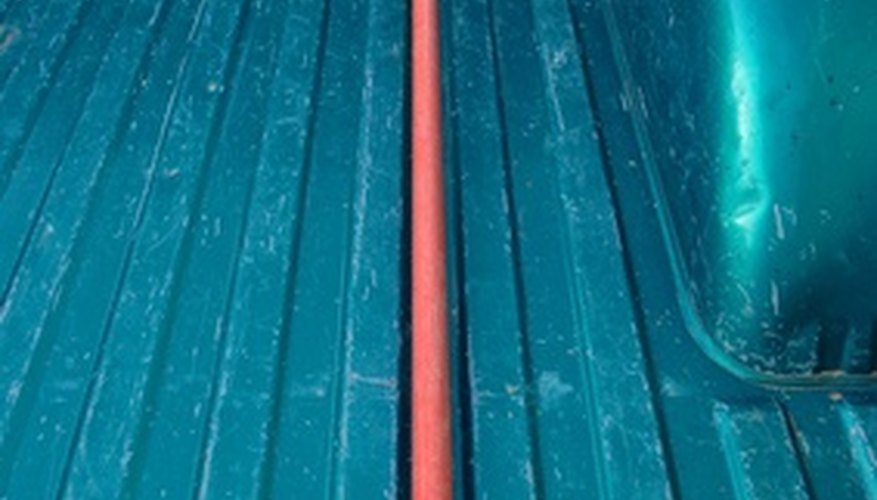 A shovel handle is designed to resist pressure, force and torque. When a shovel handle breaks, it can be frustrating. Although you may be tempted to throw away your old shovel in frustration, replacing the handle is a task that anyone can perform using basic mechanical skills. The price of a new shovel handle is also less expensive than the price of a new shovel.
Examine the shaft of the shovel handle where it attaches to the shovel's head. Most shovel handles are either riveted in place or screwed in.
Purchase a shovel handle that is made for the shovel head. Screw-in shovels have an end that is grooved so that it can screw in. Shovel heads that are riveted in place consist of a smooth shaft of wood with a tapered end.
Unscrew the head from a screw-type shovel. Insert the grooved end of the new shovel handle in place and twist until it will no longer screw in.
Drill out the rivets that hold the shovel handle to the shovel head with a drill. Twist the head away from the shaft of the shovel to slide the shaft from the shovel's head.
Slide the new shovel shaft in place. Orient the new shovel handle so that the oval rings on the shaft are pointed to the side relative to the shovel's head. This will orient the shovel's grain in the correct direction to prevent the shovel's handle snapping under force.
Insert wood screws through the holes in the shovel. Screw the wood screws in place to hold the shovel's head to the shaft using a drill and a Phillips head screw driver bit.