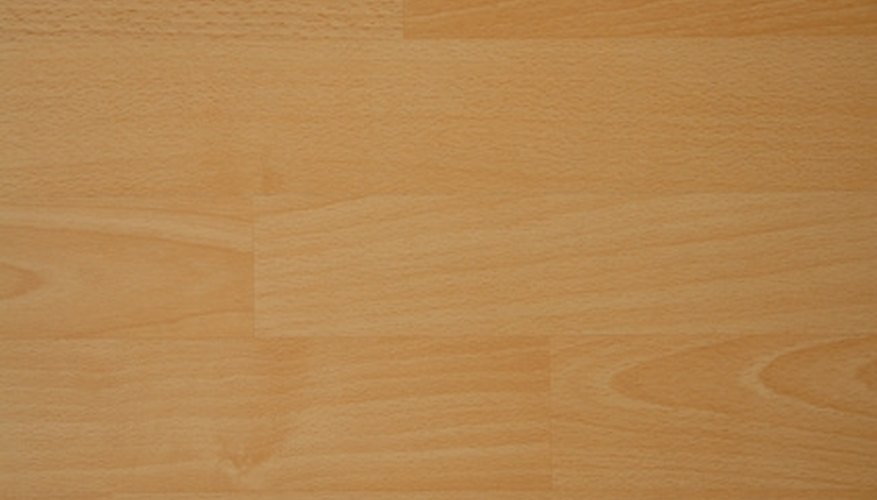 Adding wood laminate flooring can increase the value of your home. Laminate floors are easy to care for, and stay cleaner than other flooring materials, such as carpet. For those who appreciate the look of hardwood but can't afford it, laminate flooring makes it possible to still have elegant-looking floors at a lower cost. Once you determine the type of laminate flooring you want to use, the next step is preparing your concrete subfloor for installation.
Check the entire concrete floor space for any bumps or dips in the surface. Laying the laminate floor on an uneven surface will cause the new flooring to creak or become wobbly.
Place the level around the room in areas you think look uneven. The level will confirm if there is a bump, or show a gap between the tool and flooring if there is a dip. Mark these areas with chalk so you can fix them before laying out the laminate flooring.
Fill dips with a concrete filler compound and smooth it out with a sponge float. Smooth out any bumps in the concrete subfloor with the surface grinder. Use the level to make sure your alterations are satisfactory.
Allow the concrete to dry completely. Use an industrial fan or dryer to speed up drying time. Damp concrete will cause the laminate flooring to absorb moisture, which may swell or distort the laminate boards.
Completely sweep the area to remove any dust or debris. This will ensure that your laminate boards will lay flat.
Remove the base molding from the walls to prepare for the laminate floor installation, using the back end of the hammer or crowbar. Lay out the appropriate laminate underlayment material across the room and tape the seams. The underlayment will provide insulation and slight cushioning to your flooring. When you purchase your flooring, be sure to tell the retailer you are installing the laminate over concrete so they can suggest the right underlayment for your project.