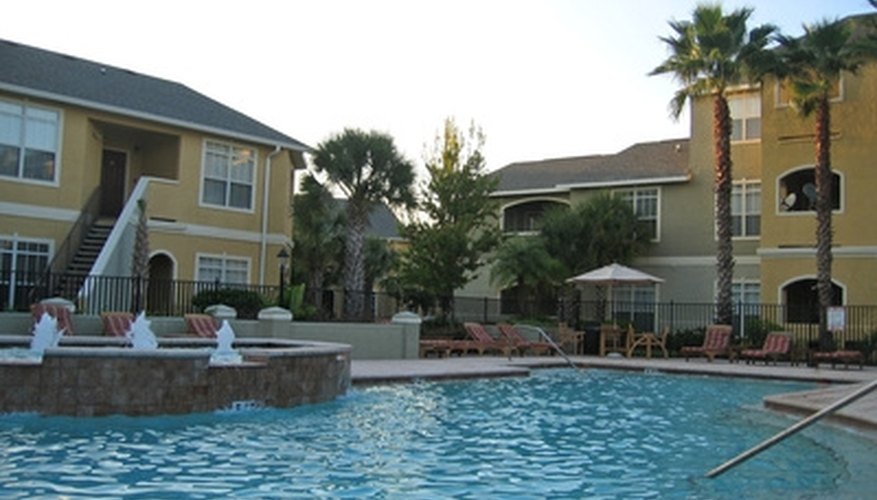 Saltwater pools are favorites as they do not require harsh chemicals to help keep the water disinfected; they simply use salt. When using a salt water pool, you must keep the salt level at a minimum of around 3500 parts per million, according to custombuiltspas.com. To ensure that a salt water pool stays at the appropriate salt level, it is important to test the water. Most salt water pools have their own salt level readout; however, these readouts can sometimes fail, and thus it is important to have one or two backup methods available.
Use a salt titrator test strip to measure the salt level of the pool by simply dipping the test strip into the water while being careful not to fully submerge the strip. Hold the test strip in the water for approximately 3 to 4 minutes. Remove the test strip from the water, and read the scale on the test strip to find out the exact level of salt in the pool.
Use a drop count titration kit to measure salt levels. Gather a sample of pool water by dipping a small glass cup into the water; the cup should be about ¼ full of pool water. Add a few drops of silver nitrate and chromate indicator, per the manufacturer's instructions, into the glass of water. Match the water color with the color guide that came with the kit to determine the salt level of your pool.
Use a digital salt, or salinity, tester to check the pool's salt level by removing the plastic cap from the end of the unit. Turn on the tester by pressing the "read" button, and dip the end of the tester into a sample of pool water. Hold the digital tester in the water until the unit beeps and the display stops blinking. Read the results on the display.