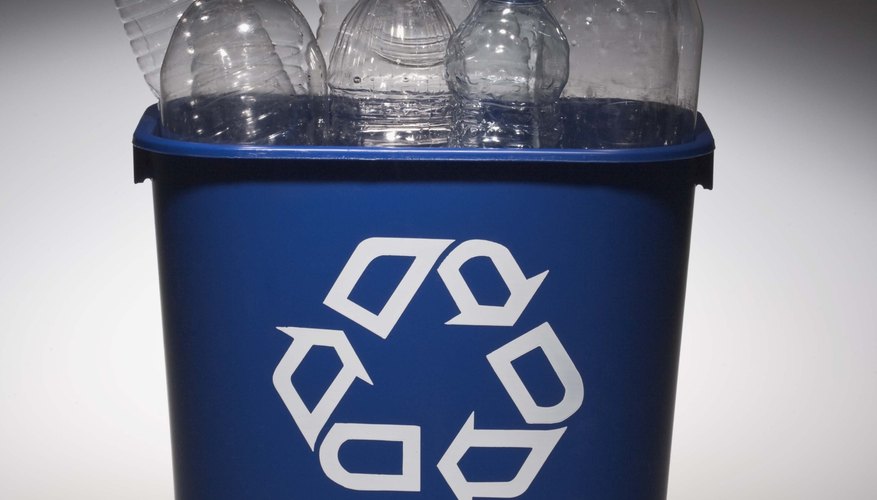 It is important for me to recycle and reuse an item that serves a new purpose. I have found that a 2-liter soda bottle is a versatile item for repurposing as a craft or garden item. It is even possible to turn a bottle into a self-watering planter, which holds and provides water for seedlings or a mature plant for the home or garden. The cap of the bottle is also useful as a wicking system for the project.
Remove the outer wrapper or sticker from the soda bottle. Wash the bottle with hot water and a drop or two of bleach to sterilize it. Rinse the interior with hot water, and let it air-dry on a dish drainer.
Remove the cap from the bottle. Drill several holes into the bottle cap using a 1/4-inch drill bit.
Cut the bottle in half with a pair of scissors.
Cut two 1/2-inch wide pieces of 100 percent cotton or three pieces of unwaxed candle wicking at a length of 6 inches with scissors.
Place the cloth or wicking strips into the neck of the bottle, and screw the cap on. Pull half of the wicking or cloth through the holes in the cap. This will allow water to wick through the cloth fibers, on up into the soil and plant roots.
Fill the section of the bottle with potting soil. Set it into a container to secure it while you plant seeds or a plant in the soil.
Fill the bottom portion of the plastic bottle with water. Center the bottleneck into the water-filled bottom container. Check to see if the wick is immersed in the water. The wick will continuously feed water into the soil for the plant.