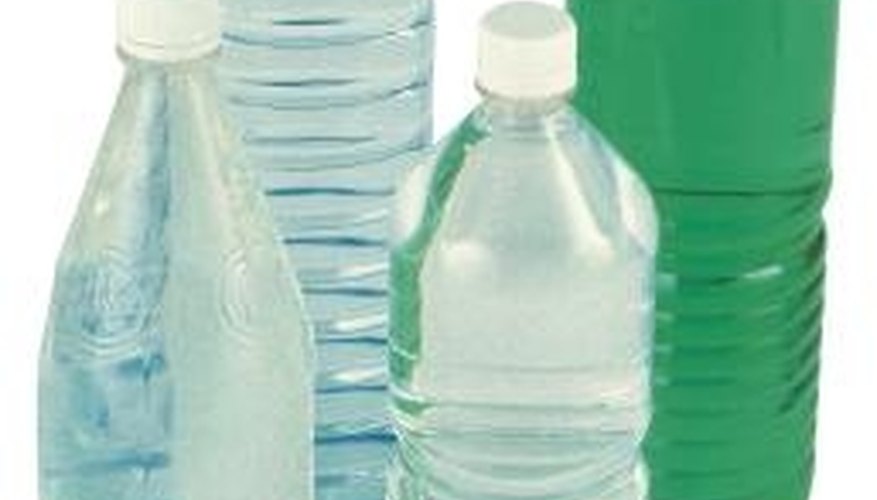 Making mini greenhouses out of water bottles is a fun and inexpensive way to start a tiny garden in your house. You can grow a small garden inside it or simply watch kitchen scraps slowly turn into compost. Even young children can make this project with a little help from an adult. This project is especially suitable for elementary and middle schools, but anyone can create an attractive soda bottle garden as a home decoration item.
Rinse out the soda bottle. Refill it with very hot water and place the cap back on it. The hot water warms the glue on the label so that you can take it off easily.
Peel off the outside label and discard it.
Wash and dry the soda bottle.
Cut the soda bottle all the way around in the middle of the container so that you create a bottom "bowl" and a top piece that still has the cap on it.
Stab four holes in the bottom of the bottle with the scissors so that water can escape. If you are making compost, poke small holes along the outside of the bottle to aerate the soil.
Place the bottom half of the bottle on a tray or plate.
Fill the bottom half of the soda bottle with gardening soil, then add some seeds to the soil. Add a cup of water. If you want to make a compost greenhouse instead, fill the container with vegetable and fruit scraps, grass clippings, weeds, newspaper strips and earthworms.
Cover the bottom container with the top piece and tape it together with clear packing tape to create an airtight greenhouse. If you want to make a taller greenhouse, cut off the bottom and top halves of another empty soda bottle so that you are left with a plastic cylinder piece. Place that cylinder on top of the bottom half of the first bottle and tape it. Then tape on the top half of the first soda bottle.
Store the bottle in a sunny location. You do not have to water it unless you notice the soil drying up.
When the seeds start to grow in the garden greenhouse, pull off the top half of the soda bottle and transplant the seedlings into a larger container, or plant them outside.