Do you have an old shed out back and also a need for privacy? Turning your old shed into a clubhouse could be the answer for a little extra private space in your big, busy home.
Choose a theme for your clubhouse. The first thing you need to do when turning a shed into a clubhouse is to decide the theme and use of it. Will you use it for little girls to have tea parties? Will your son and his friends use it as a hang out place? Is it a place for Dad's card games? This will determine the colors, details and furnishings you choose for your clubhouse.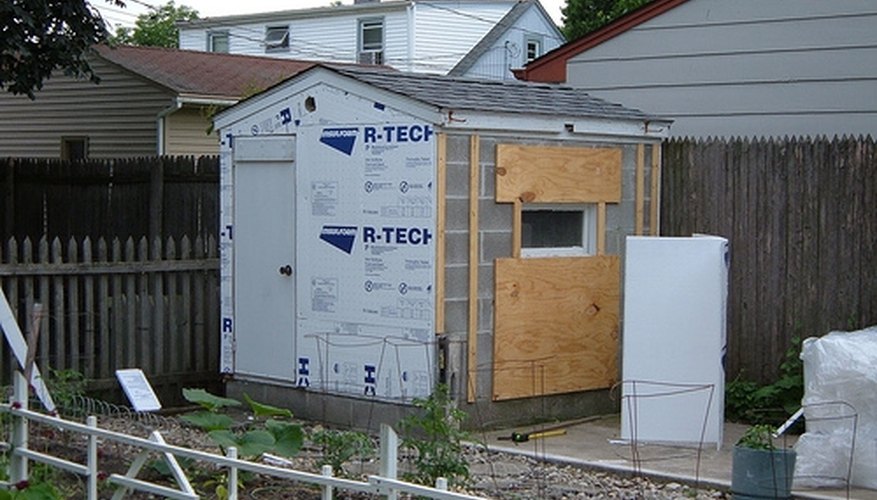 Upgrade the exterior of the shed by replacing old board and painting, or by adding new siding. If necessary, add new paneling and/or paint the inside of the shed. Refinish or update the shed floor if necessary. Add details to your shed depending on the purpose that the clubhouse will fill. If it is for girls, add Victorian trim. If it is for men, make it sleek and clean. If it is for boys, leave a bit of rustic charm.
Outdoor furniture works well for shed clubhouses. You can purchase items in adult of child size. You can keep it as rustic as you please or purchase frilly pillows to dress it up. Include a table and chair set and sofa for lounging.
Decorate. Once again, the use you chose for the clubhouse will dictate your decor. For a girls' clubhouse you can add pretty curtains and hang floral plates on the walls for decorations. For a men's or boys clubhouse, you can decorate it like a bar and grill restaurant, by mounting old sports equipment and street signs to the walls.
Your shed is not complete until you create a path leading to it. You can do this inexpensively by dropping a staggered line of stepping-stones from your back door to your new clubhouse. You an further emphasize the path by embedding the path of stepping stones into a curvy gravel path. You can further dress up your clubhouse by adding a few small bushes, or a rock garden along the sides of the structure.