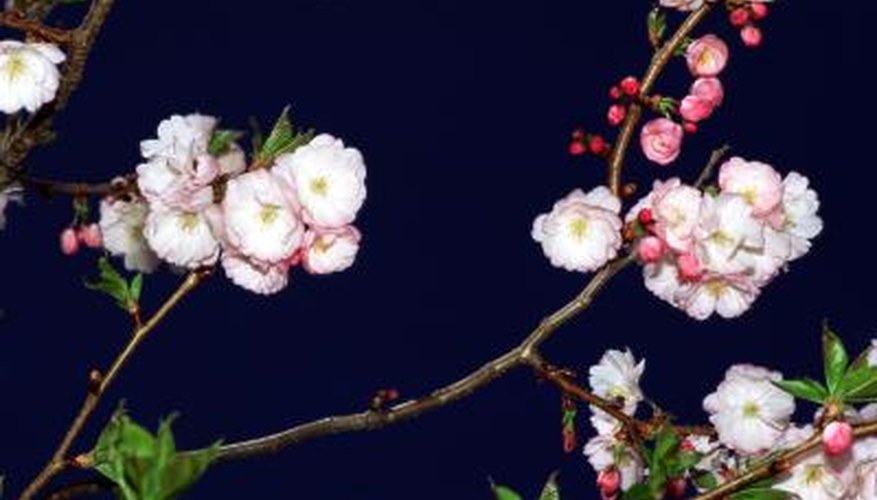 Not all flowering trees produce fruit. Trees that bear no fruit usually put on showy blossom displays, but their use as a food resource for wildlife is greatly diminished.
Types
A few of the dogwood tree species do not produce fruit, including Stellar Pink, a tree that produces pink blossoms. Flowering almond trees also produce no fruit, including Multiplex, with its clusters of pink flowers. The Spring Snow crabapple tree also does not produce any fruit, although most of the other crabapple species do produce fruit. Spring Snow offers fragrant white blooms.
Uses
Gardeners may choose to plant trees with showy blossoms that produce no fruit because the trees add visual interest and texture to the garden. Some of the trees, such as the Spring Snow crabapple, offer beautiful autumn color with leaves changing to yellow in the fall.
Wildlife
While the lack of fruit means no bounty for wildlife and birds, the flowers often attract hummingbirds and butterflies that sip the flower's nectar. The trees provide habitat and nesting spots for birds.