The avocado tree or Persea americana is an evergreen tree in the same family as the bay laurel and cinnamon trees. It is cultivated mainly for its large, edible fruit and is originally from Central America. Avocado trees will not tolerate frost or high winds. The adult tree can be up to 20 m high and will produce up to 200 fruit in a year. There are a large number of cultivars producing fruit that are smooth skinned and green, or rough and blackish purple.
Planting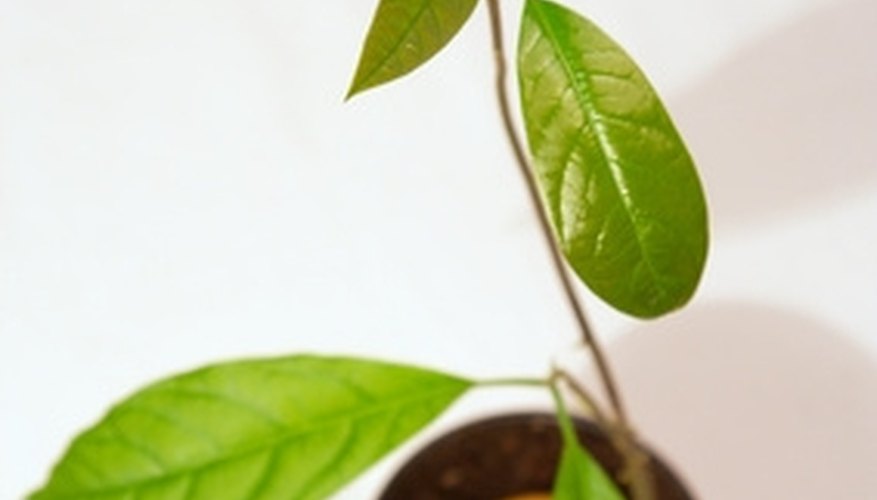 Outdoor avocado trees need to be planted in a sunny spot that offers some high shade at midday since they are damaged by strong sun when young. A site under a taller tree or on the north side of a house is perfect. Avocado trees favor well drained soil and are vulnerable to root rot in heavy, clay soils. In heavy soils, avocado trees can be planted on low mounds to encourage drainage.
Staking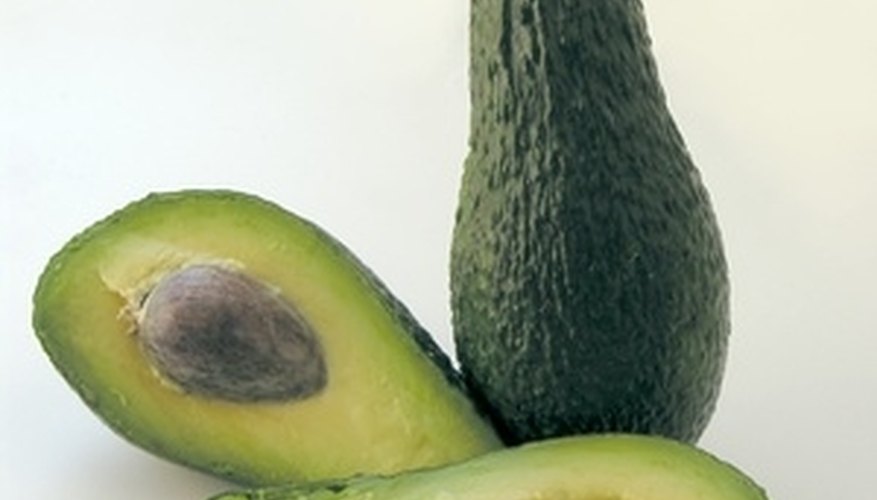 Young avocado trees can be staked to provide protection from strong winds. Placing the stake on the south side of the plant also provides some shade for the sensitive trunk of the young tree. Young trunks can be painted with whitewash to provide further protection from the sun until the tree generates a canopy and self-shades its trunk.
Pruning
Avocado trees are relatively low management once established. The main growing tip can be cut off once the tree has reached the desired height. Removing lateral branch tips will encourage further branching and produce a regular, compact tree. Dead or weak branches can be removed whole. Avocado trees should be pruned before the spring flowering period.
Fertilizing
Young trees do not require fertilizer but mature avocado trees benefit from a tree fertilizer formulated for citrus trees, applied every three months. Applying fertilizer helps to even out the fruit crop which can be good one year and poor the next. Yellow leaves are a sign that an avocado tree is iron-deficient. This can be treated with a foliar spray based on chelated iron.
Watering
Avocado trees appreciate regular watering during the growing season but also like to dry out in between waterings. Waterlogged soils will kill avocado trees by causing root rot, especially in cooler areas.
Pests and Disease
Few pests and diseases bother avocado trees, but they are sometimes vulnerable to infestation by red spider mite and scale insects. Mites can be treated with a miticide but low level infestation may not be a big enough problem to justify a chemical treatment. Scale and other insects should be tackled with an all purpose insecticide.