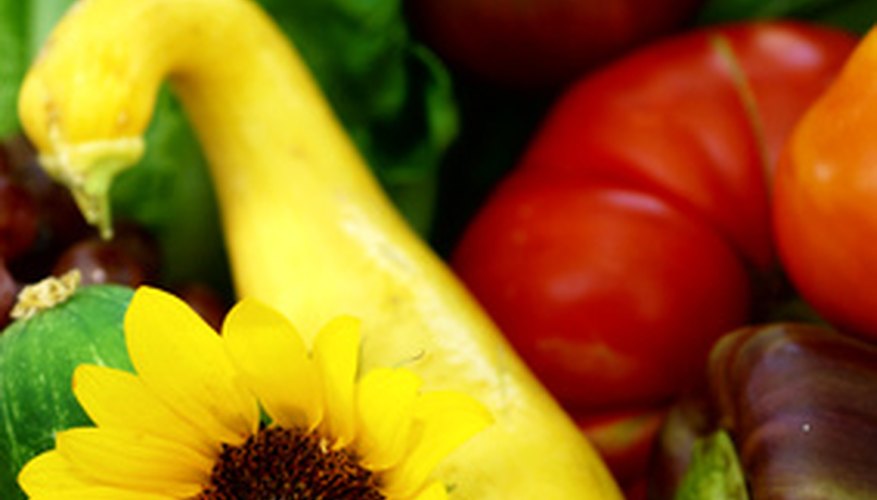 Nothing is healthier or more delicious than eating your own home-grown garden vegetables. Although there are very few common food crops that are native to north Texas, finding good varieties for Texas soil and climate is possible. Making your selections can be challenging, but with careful attention to choosing well adapted varieties and proper planting locations, you will have a successful harvest.
Warm Weather Selections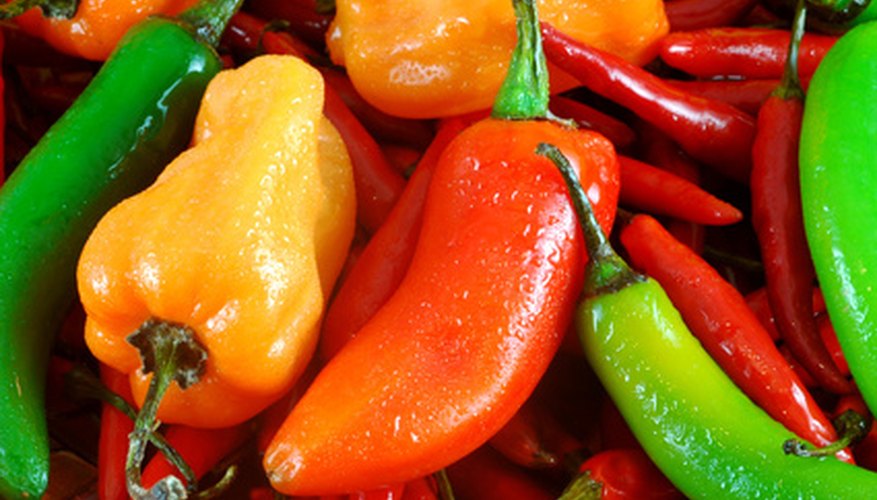 Summer crops are long-maturing and need 90 to 100 days of growth before harvest. These vegetables are best for spring planting. According to Howard Garret and Malcolm Beck, writers of "Texas Organic Vegetable Gardening", the recommended varieties for the Dallas, Texas area include the following vegetables: For summer squash plant Multipik, Gold Bar, Patty Pan or Goldie. Select tomato varieties that include Bingo VF, Sunny VF, Sweet 100, Carnival Super Fantastic, Heatwave, President, Merced and Celebrity. For cucumbers, plant Calypso, Carolina, Sweet Success, Sweet Slice or Poinsett 76. Choose the sweet pepper varieties of Big Bertha, Jupiter, Sweet Banana and Shamrock. If you wish to grow hot peppers, select Small Serrano, Habanero, Long Red Cayenne or Cruz.
Cold Weather Varieties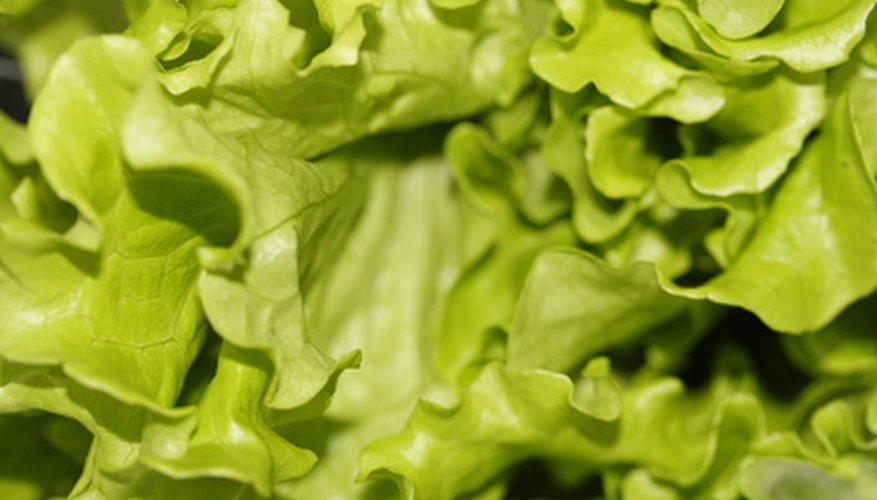 Varieties of crops that mature in 30 to 70 days are best for fall planting. These crops include peas, lettuces, root crops and cole crops. Garrett and Beck suggest these broccoli varieties of Packman, Galaxy, Crusier and Green Comet. For kale, choose Blue Knight or Dwarf Curled Vates. When planting carrots, select Texas Gold Spike or Orlando Gold. Choose Detroit Dark Red or Pacemaker for beets and White Lady for turnips. Mississippi Silver and Zipper are great pea varieties along with Texas Pinkeye, California #5 and Cream 40. For spinach choose Ozarka II, Coho, Fall Green or Green Valley II. Lettuces include Buttercrunch, Prizehead, Mission and Red Sails.
Container Varieties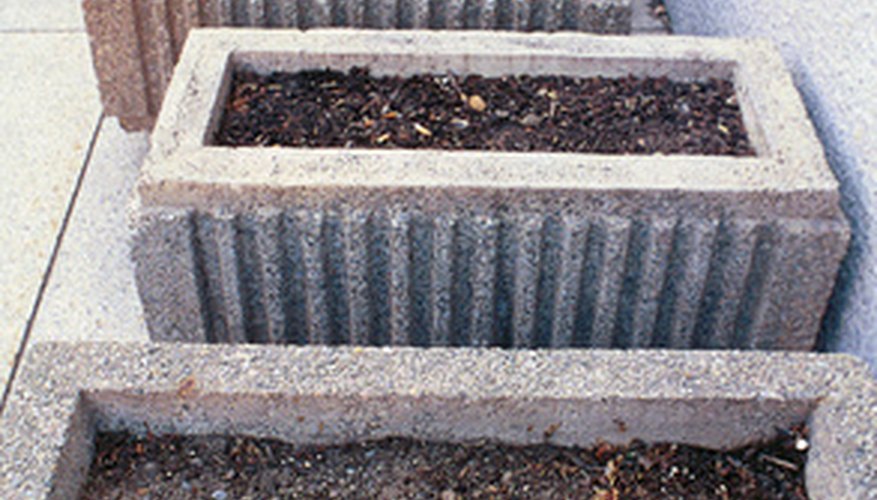 For those who live in an urban setting with limited space, container planting may be the choice for you. A patio, windowsill, porch step or location near a fence is sufficient for a productive mini-garden. Those vegetables that do especially well in containers are tomatoes, peppers, any spinach variety, beans and cucumbers. Green onions such as Beltsville Bunching, Evergreen Bunching or Crystal Wax also grow well in pots. Place pots with climbing vines such as beans and cucumbers near a fence or trellis and make sure any vegetable mini-garden is in full or partial sunlight.
Hanging Baskets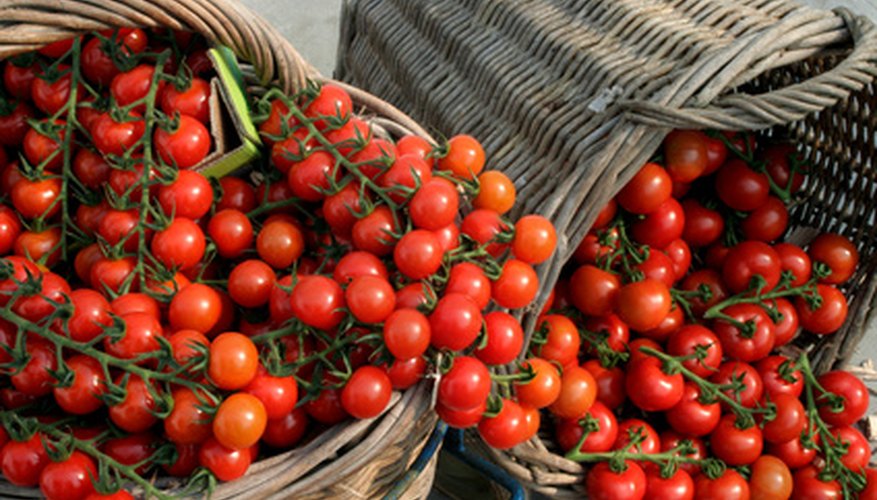 Another option for urban living in the Dallas, Texas area is hanging baskets. Small tomato plant varieties make excellent choices for this type of container. Some of the small tomato varieties are Early Girl, Red Robin Cherry, Tumbling Tom and Tumbling Tom Yellow. Small chili peppers such as the Thai Hot also grow well in baskets.
When To Plant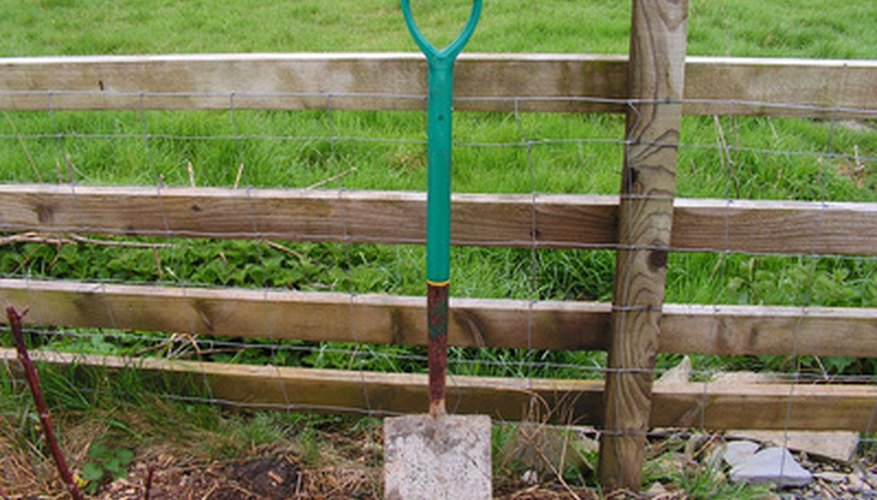 The Agricultural Extension Service publishes listings of the best planting dates for each recommended crop. Seed packages also contain planting instructions. Usually they suggest planting a certain number of days before or after the last freeze of the spring. According to the Farmers' Almanac the average last frost for the Dallas, Texas area is March 3 and the average first frost is November 25.