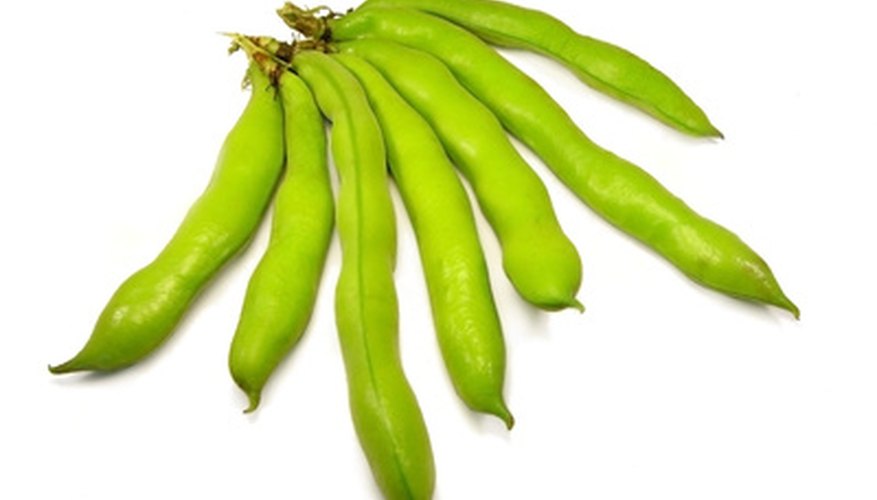 Broad beans, also known as fava beans, earn their name from their large, broad beans. The beans are harvested while still tender and eaten fresh. They also are harvested once they mature fully and dry on the plant for use as a dried bean. Harvest and save broad bean seeds for eating or use them to plant new bean plants the following spring. Harvesting them at the proper time and storing them properly is vital if you want to replant the seeds the following year.
Pick the pods after they begin to turn yellow or brown and dry. Harvest once the beans inside rattle when you shake a pod.
Spread the pods out on a sheet of newspaper in a warm, dry room that doesn't receive direct sunlight. Leave the pods to dry for one to two weeks, or when the area near the stem is completely dry.
Split open the pods and remove the broad bean seeds. Check that the seeds are completely dry with no moist spots. If some of the seeds still feel moist, spread these out to dry for an additional week.
Label a jar with the type of bean seeds and the year harvested if you are saving the seeds to replant. Use a large, self-sealing plastic bag if you are saving them for eating.
Place the seeds in the jar or plastic bag and seal closed. Store in a cool, dry place until you are ready to use or replant them.