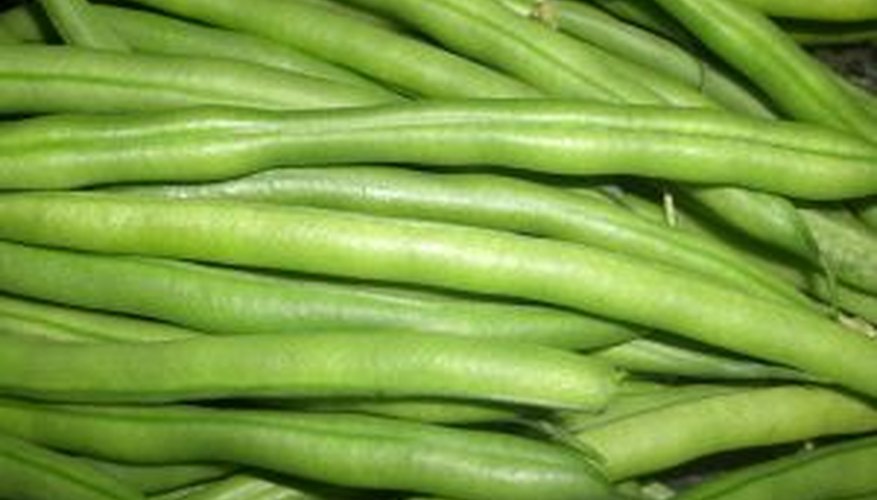 There are several names for green beans: string, bush and snap, to name a few. No matter what you call them, green beans are rich in fiber and good for you. Fortunately, growing green beans is not difficult for the average home gardener. Expect to begin harvesting your green beans about 55 to 65 days after planting, and continue to harvest them for a couple of months.
Determine if your green beans are ready to harvest. The beans should be about as thick as a pencil, possibly a bit thinner. They should be crisp. You should be able to snap the beans in half. Do not wait until the pods are fat and bulging, as the seeds inside will be too developed and the beans will be tough.
Wait until the morning dew has evaporated and the green beans are dry. Do not harvest when the crops are wet; picking wet green beans can inadvertently spread a disease known as bean bacteria blight.
Snap the sting beans at the bottom of the pod. Try not to damage the plant while harvesting since more beans will rapidly grow and be ready for harvest in the same season.