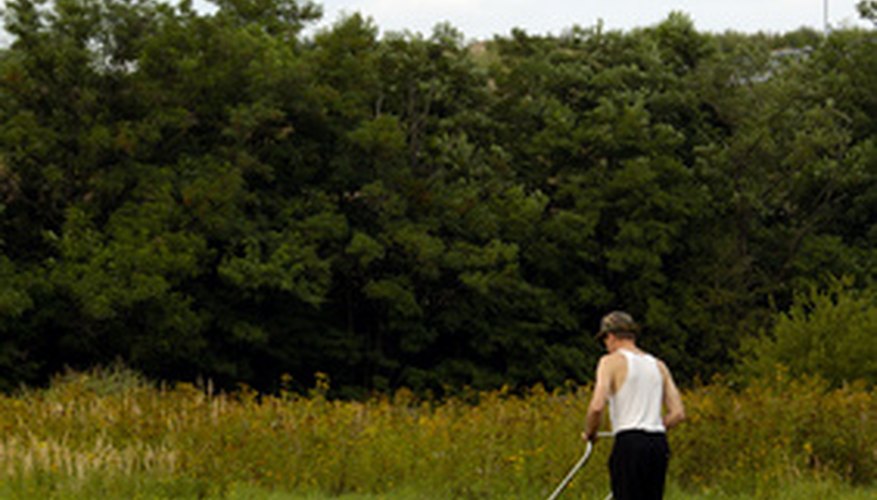 Lawn mowing is one of the most important, and most overlooked, factors that contribute to a healthy, full, green lawn. Top growth is a direct indication of root system depth; therefore, lawn mowing directly controls the depth of the turfgrass root system and the overall health of the lawn environment. Cut the grass correctly by monitoring the lawn height, thoughtfully considering the best timing, returning the grass clippings back to the lawn and properly maintaining your lawn mower with sharp blades.
Grass Height
Lawn grass should be cut to a height of 2 to 3 inches. Cutting the grass too short promotes the growth of weeds, reduces the depth of the grass roots and creates a thin, sparse-looking turfgrass. As the grass growth slows during the fall months the grass should be progressively cut to a higher level to minimize stress on the already weaker grass.
Mowing Frequency
Lawn grass should be cut at regular intervals determined by grass growth. Based on the type of grass and the seasonal growth rate, most lawns will need to be mowed once weekly. Never cut the grass more than one-third of its total height at any one time. Cutting the lawn creates substantial stress on the grass; by cutting the lawn less than one-third of its total height the stress is mitigated, and lawn health is maximized.
Grass Clippings
Clippings should be left on the lawn after mowing because they are 75 to 80 percent water and rapidly decompose back into the topsoil. Grass clippings also contain minerals and nutrients that are returned to the top soil, reducing the need for lawn fertilizer. Mulching lawn mowers provide the most efficient method of both cutting the grass and evenly distributing the clippings back to the lawn in one step.
Lawn Mower
Lawn mowers should be inspected annually, and the lawn mower blades kept sharp. The type of mower should be catered to your personal preference and the lawn area that needs mowing. However, the most important factor is not the type of mower but rather that blades are kept sharp, the mower height is correctly set and the grass clippings are returned to the lawn. The direction the lawn is mowed is of no difference to the lawn grass; and therefore, safety should determine the best mowing path.