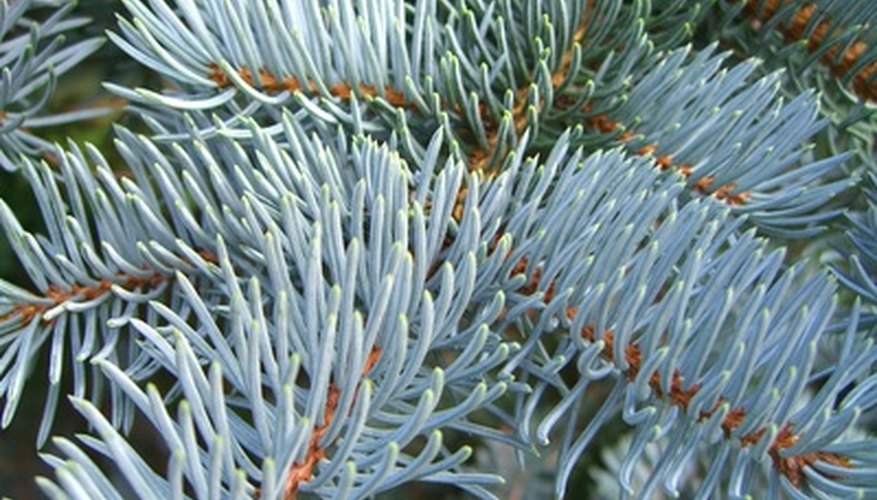 Pine straw is the aged and carefully cured needles of pine trees. As such, it is a renewable, organic, and naturally occurring resource that is also quite beautiful. It is no surprise that people have chosen to use it as a viable landscaping material. It does not blow away, lasts for a reasonable length of time, and gradually enriches the soil as it breaks down. It is also relatively inexpensive and easy to work with to achieve a beautiful and low-maintenance landscape design.
Cut the bale of pine straw open with your utility knife or side cutters. Discard the ties that bind the bale together.
Break up the bale of pine straw so that you can easily grab handfuls of it to use. Bashing it with your shovel a few times should do the trick. As pine straw is baled, it is compressed so that the bales can easily be stacked. This is great for transport, but does not make it easy for you to use without first breaking it up.
Gather up big handfuls of the pine straw and begin applying them to your desired landscaping area. Only go as far out as the drip line when landscaping around trees, shrubs or plants. Do not apply the pine straw right up to the bases of these plants.
Apply to a depth of about 3 inches the first time you are applying pine straw. Every year afterward, to maintain your landscape, you should plan on applying another inch. If you are purchasing the pine straw by weight, horticulturist Thomas E. Pope advises applying 1/2 pound per square foot to get the right depth.
Water and fertilize your landscaped area as usual. Pine straw will do all the beneficial things mulch does. It will keep the soil at a more consistent temperature, retain moisture, deter weeds and pests and gracefully degrade into nutrients that the plants in your landscape will love. These factors, combined with its natural beauty and renewability as a resource, make pine straw a wonderful addition to your landscape.