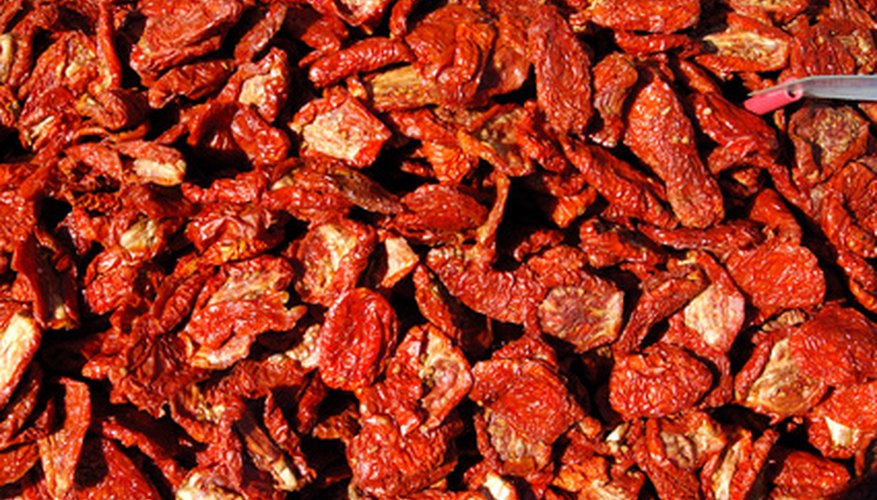 Preserve your vegetables long after harvest by drying them with a homemade drying rack in your oven. This inexpensive alternative to more expensive models can be put together and used overnight, after which you will have your own dried vegetables which will stay fresh for weeks. Unlike fruits, you should not attempt to dry vegetables outside in the sun as the lower temperatures could encourage growth of illness-causing pathogens. Only dry vegetables in a food dehydrator or your home oven.
Set the cake-cooling rack or fryer-drainage rack across the top of a 1-inch deep baking sheet to create your own homemade drying rack for your oven.
Wash and dry the vegetables. Slice them into ¼ inch slices.
Bring a pot of water to a boil over high heat.
Drop the sliced vegetables into the water to kill any microbes which could contaminate the food during drying.
Boil the slices for one minute and immediately drain and submerge into a bowl of ice water to stop the cooking process.
Spread the vegetables in a single layer on the cooling or drainage rack.
Place the rack into the oven set at 140 degrees F to 200 degrees F.
Dry the vegetables for two to 12 hours or until brittle, leaving the oven door ajar during drying to allow for excess moisture to escape.
Cool completely before transferring to an airtight container and storing at room temperature for three to six months.