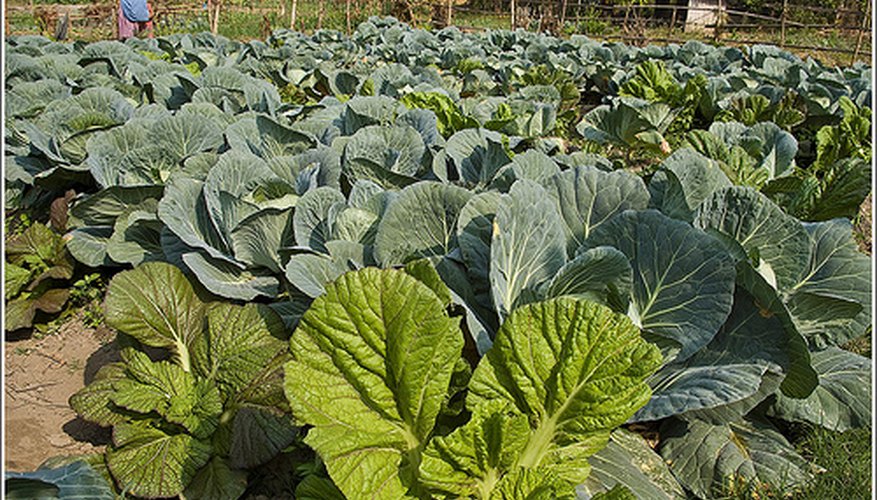 Mustard is a quick, easy vegetable green you can add to your garden. It matures within 1 1/2 months, and you can continue growing new crops so that you have these hearty greens through the entire growing season. Mustard is a cold, hearty plant that will grow all through the fall until it begins to frost. Use the young leaves from your mustard plant raw in salads, or cook the mature leaves for their high vitamin A and C content.
Ideally, choose an area with rich, well-drained soil for your mustard greens. However, mustard will grow in most types of soil. Begin this process 3 weeks before the last frost.
Rake a 5-10-10 fertilizer into 3 inches of the topsoil evenly.
Broadcast-plant your mustard seed by sprinkling them evenly over the soil. Rake 1/2 inch of soil over the mustard seeds.
Water your soil immediately after planting the seeds. Repeat watering twice a week.
Thin your plants once they are about 1 1/2 to 2 inches tall so that they are 5 inches apart. Consider saving the plants you pull up for use in a salad.
Harvest young leaves when they are 2 to 3 inches long. Older leaves can be harvested and cooked later, if desired.
Repeat planting mustard greens into your garden every 3 weeks until fall. Harvest seeds from adult plants right after the seed pods change from green to brown color.
Open the seed pods and place them evenly over a plate in one layer. Place them in a sunny windowsill to dry for 2 weeks. Store the seeds in a small envelope once they are dried.