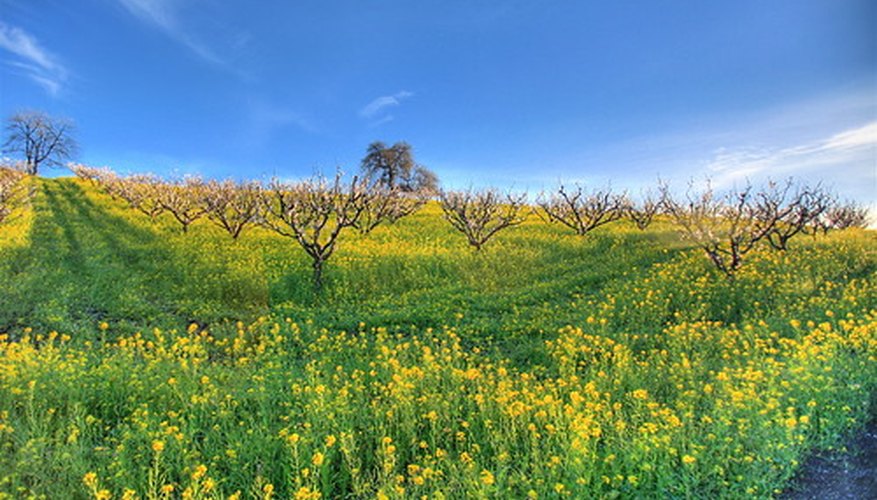 Image by Flickr.com, courtesy of Steve Jurvetson
Mustard plants possess yellow flowers with four petals that join at a narrowed base. These plants produce a plethora of rounded seeds that spread rapidly over an area, turning entire landscapes yellow when the plants bloom in the spring and early summer.
Size
In the United States, there are about six separate species of mustard plant, ranging in size from 1 foot tall to as high as 6 feet.
Benefits
Mustard oil is used for medicinal purposes and in soaps, while the greens of some mustard plants are edible.
Geography
North Dakota leads the United States in mustard production. The Canadian provinces of Alberta, Saskatchewan and Manitoba grow much of the world's mustard crop.
Effects
One type of mustard plant non-native to this nation is garlic mustard, which can take over the woodlands, growing so quickly and tall that wildflowers such as bloodroot and trillium cannot prosper.
Types
Mustard plants suffer from the effects of an assortment of diseases, which include white rust, stalk rot, downy mildew and leaf spot.