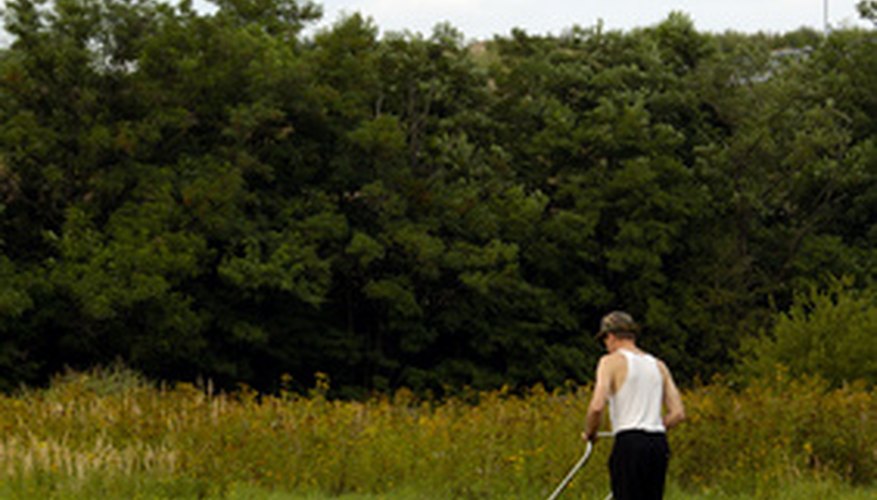 Lawn edging creates a neat, defined edge between flower beds and the lawn. Edging keeps mulch in the flower bed, and hopefully, grass out. Edging choices include brick pavers, pressurized wood, railroad ties, metal edging or stone. A Victorian edge is simply a small trench dug between the flower bed and the grass with a half-moon-shaped tool called an edger. One drawback to edging is how to mow the grass that grows up next to it. Your chosen technique will depend on the type and height of the edging.
Place the back wheel of the mower nearest the edging on top of brick, wood or metal edging. Mow along the edge, taking care not to get too close to the flower bed.
Mow Victorian edging by placing the mower wheels at the very edge of the trench or 1 to 2 inches into the trench. Mow along the edging, following the curves in the trench. Don't allow your wheels to go any deeper into the trench or you'll scalp your lawn.
Trim any remaining grass with a hand-held or gas-powered edger.