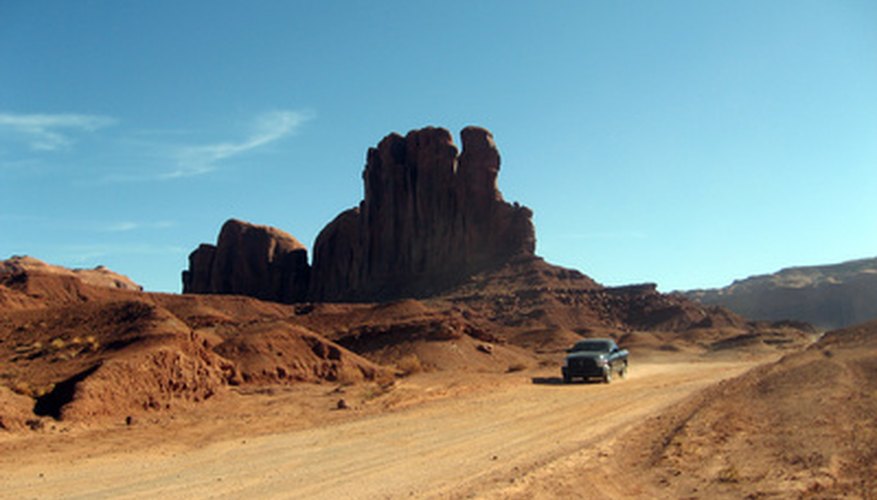 With over 305 days of sunshine a year, the west Texas city of El Paso exists in a perpetual state of near-drought. The utilities commission restricts water usage to some degree at all times, but even more so when drought threatens. El Paso falls within USDA planting zone 8, but if you garden there, seek out the most drought-resistant plants for this zone, if you hope to succeed while staying within your water allowance.
Purple Coneflower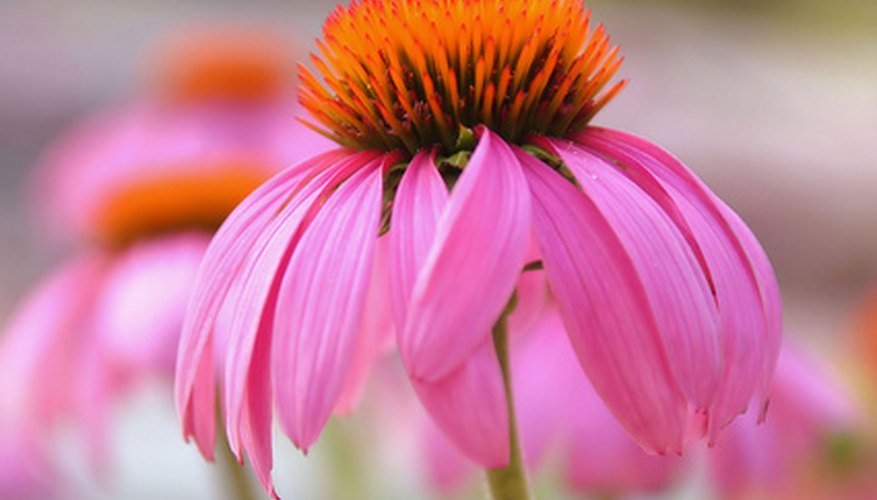 A perfect choice for El Paso landscaping, purple coneflower, Echinacea purpurea, has soft lavender petals surrounding a cone-like, red-orange center—colors that echo a desert sunset. Growing to a height of 2 to 3 feet, coneflower makes a striking contribution to a mixed border or meadow planting and has height enough to anchor the back row of either. Blooms last from June to October. Flowers held erect on stiff, wiry stems will last five days or more in arrangements. Purple coneflower prefers full sun to partial shade and fertile, well-drained soil.
Butterfly Weed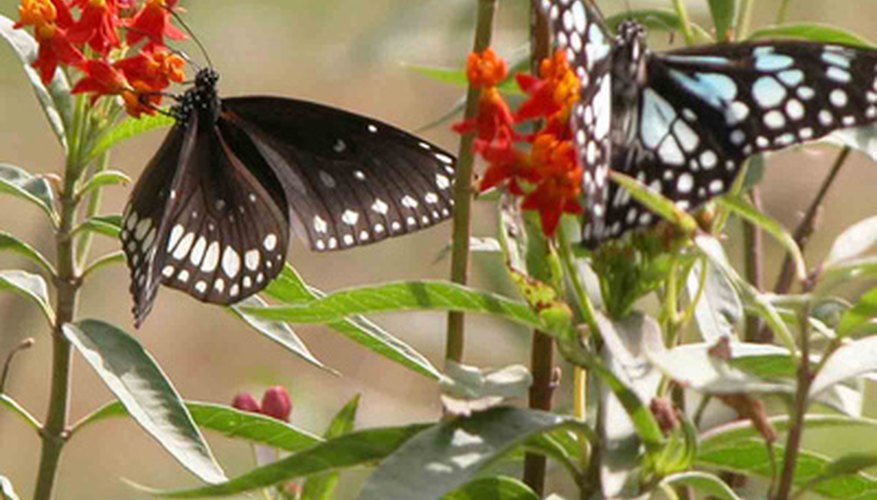 Another brilliant, sunset-colored perennial for the El Paso landscape is Asclepias tuberosa, or butterfly weed. Clusters of fluorescent yellow and orange flowers top bushy 1 ½-to-2-foot stems lined with deep green lance-shaped leaves. True to its name, butterfly weed is a larval host and/or nectar source for the Monarch and Queen butterflies, but others visit as well. Plants grow in sun to partial shade and prefer sandy, well-drained soil. Extremely drought tolerant, butterfly weed requires little water. Use it wherever you need a splash of color.
Honey Mesquite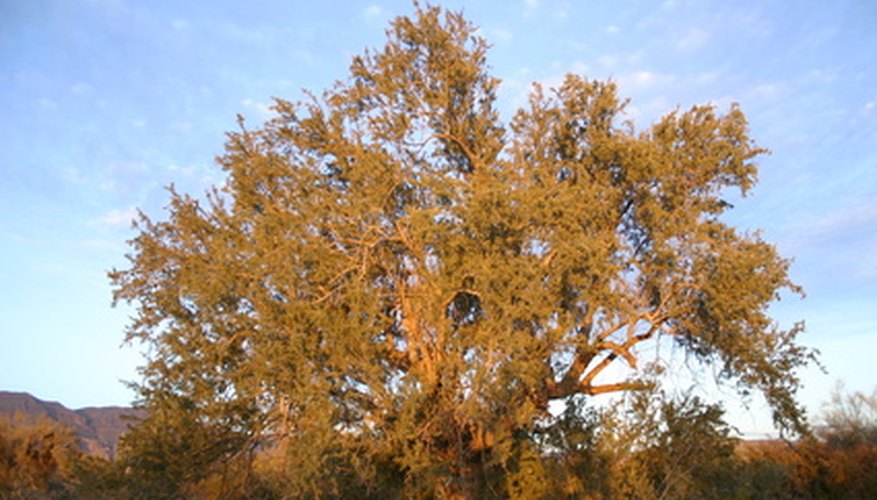 Honey mesquite, Prosopis glandulosa, a deciduous shrub or small, multi-trunked tree, does well in El Paso landscaping. Native to the desert southwest, it can reach a height of 20 feet and is notable for 8-inch, bean-like pods and 3-inch spines that occur along its branches. Trunks can reach a diameter of 12 inches. Small, creamy yellow flowers in 3-inch clusters appear in May and attract bees that use their nectar to produce a fragrant honey.
Coral Vine
Showy and vigorous coral vine, Antigonon leptopus, will entwine itself around anything within a tendril's reach. Growing to a length of 30 to 40 feet, it can engulf and cover even large objects nearby unless kept under control by pruning. Evergreen in frost-free areas, coral vine distinguishes itself with cascades of crinkly, heart-shaped leaves and masses of dazzling pink flowers that cluster at the ends of stems in summer. Well suited to the dry heat of El Paso, this vine will grow in almost any soil but needs full sun to flower best. In zone 8, flowering usually begins in the fall. Coral vine grows rapidly and produces thick, lush foliage that makes it useful for screening unattractive areas.