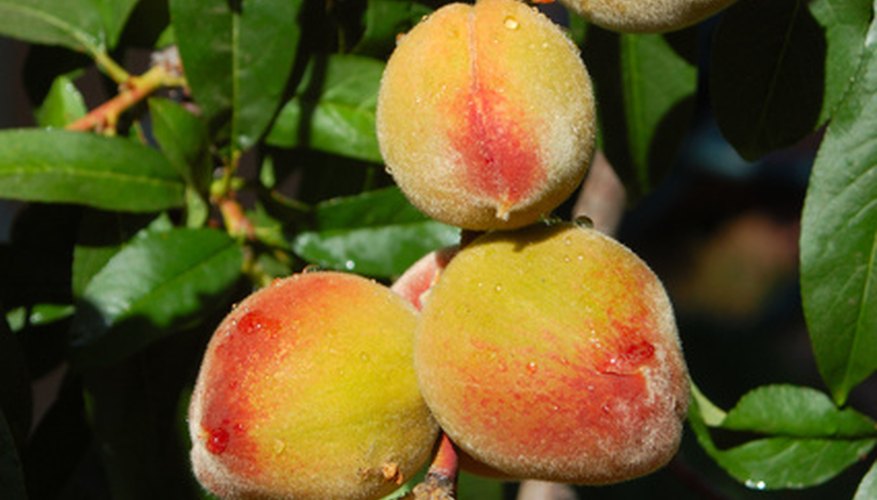 Peach trees flower in the early spring and produce fruit in the summer and early fall. Depending on the variety, the fruit will be ready to harvest between July and September. Peach trees come in full and dwarf varieties with a wide range of fruit color, shape and taste. Plant dwarf varieties in pots for an attractive, fruiting addition to your porch or patio. Plant full-size peach trees outside and prune regularly to keep the tree at a harvestable height.
Thin the fruits on your peach tree in the mid-summer to increase the harvest and fruit quality. In mid to late June, remove selected immature peaches so that there is one peach for every 6 inches of branch.
Harvest the tree when the peaches are fully ripe. Test for ripeness by gently squeezing the top of the fruit near where it attaches to the stem. If there is no give in the fruit, put off harvesting for a few more days.
Pick the fruits by hand. Grasp the fruit in your hand and gently pull it away from the stem. Place the delicate peaches in a box and store them in a chilled place. Process or eat peaches within 3 to 5 days of harvest.