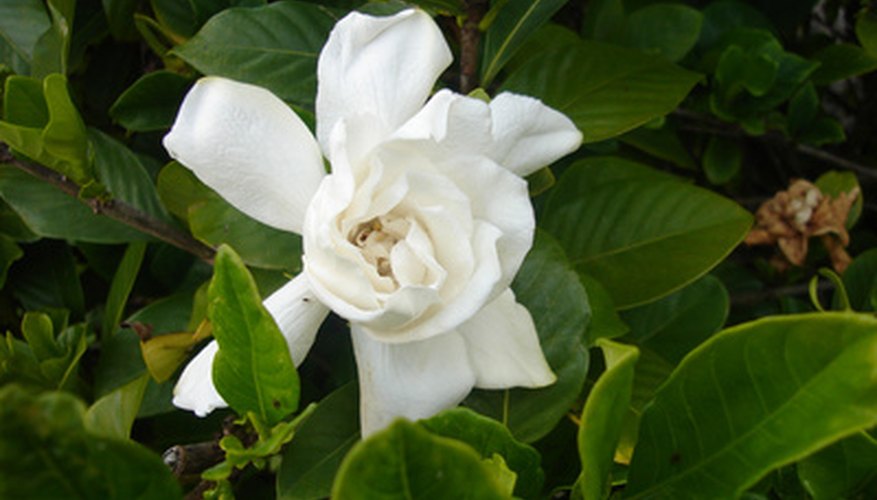 The gardenia is an exotic plant that is native to the tropical and subtropical regions of Africa, southern Asia, Australasia and Oceania. The gardenia is an evergreen shrub that grows from 1 to 15 meters tall. These plants are well known for their beautiful, fragrant, creamy white blooms and graceful, glossy, dark green foliage. Throughout the world this plant is used for many different purposes and is a highly prized by gardeners.
Floral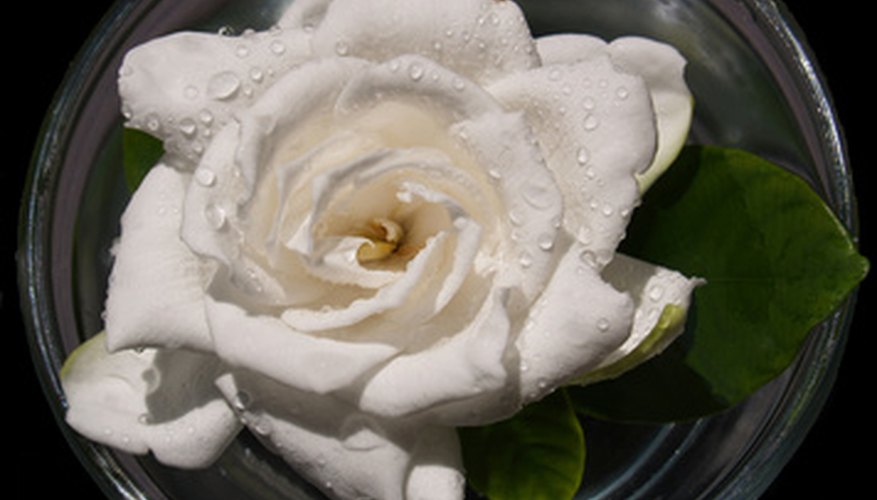 Gardenias are the traditional flower used in making men's boutonnieres for weddings in France. These gorgeous white blossoms are also used in bridal bouquets around the world. The plant's contrasting colors of shiny dark green leaves and elegant white blooms make it a very popular flower for cut floral arrangements, hair accessories and Hawaiian leis. The white flower is buoyant and floats nicely in glass or ceramic containers filled with water for display. The gardenia plant is cultivated as a privacy hedge for home owners and a border for gardens.
Retail
The gardenia is one of the most fragrant flowers in the world. In ancient Japan, gardenia petals were sprinkled in bath water to add fragrance to the water. Its essential oils are an ingredient to numerous perfumes sold worldwide. The flower's oils are used in aromatherapy items, to scent potpourri sachets and perfume various air fresheners. It is marketed as components in bath products like body oils, body butter, shampoos, hand creams, lotions and body washes. Ornamental soaps, wax candles, and heated oil candles contain the flower's essence.
Medicinal
The gardenia plant produces a woody fruit that contains angular seeds. These fruits are used in Chinese herbal medicine. The fruit has a bitter taste and is thought to cure ailments like the common cold. The herb is formulated to treat bladder infections, insomnia, jaundice and irritability caused by fever. It is believed to reduce swelling and cool the blood, making it an excellent ointment for bruises, sprains and arthritis.
Gourmet
Gardenias are an edible plant. In China the native specimen's hard woody fruit is a delicacy. The gardenia bud has a sweet and light flavor that is a garnish for many meals. These flowers are used in rural areas to make teas, ice cream, sugars, fruit snacks, desserts and syrups. They are also additives to salads, rice and oat dishes, according to Margaret Roberts, the author of "Edible and Medicinal Flowers."