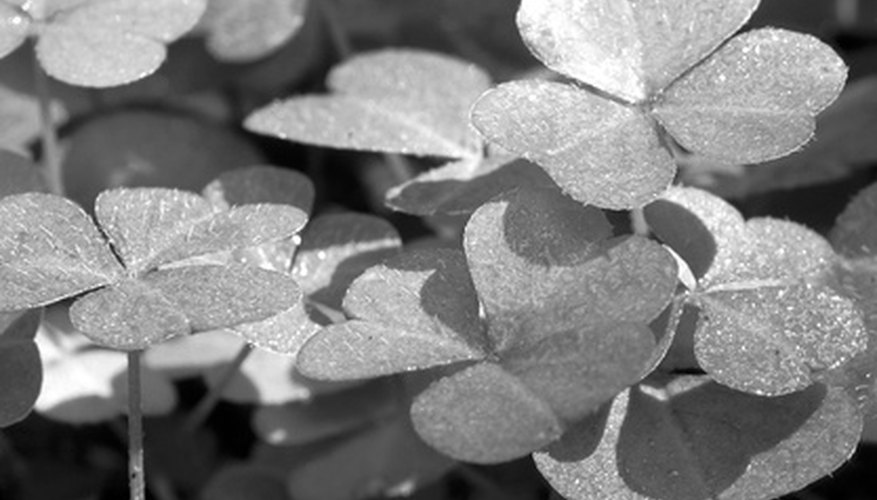 Hot Springs, Arkansas is located in USDA hardiness zone 7 and is home to a variety of plants that are native to the state. Gardeners choose from perennials, flowering shrubs and flowering trees to create a landscape that replicates the natural landscape of the state.
Lead Plant
Lead plant (Amorpha canescens) is a deciduous shrub hardy in USDA zones 2 to 9. The shrub grows from 2 to 3 feet tall and 2 to 2-1/2 feet wide. Purple -blue flowers grow in thick clusters from 4 to 8 inches long and bloom from July through September. The plant also produces gray-green compound leaves Plant lead plant in full sun and a dry to moist, well-drained soil.
Fringed Poppy Mallow
Fringed poppy mallow (Callirhoe digitata) grows from 2 to 4 feet tall and 1 to 2 feet wide. Cup-shaped, magenta colored flowers measure 2 inches wide and bloom from May through September on 6 inch long stalks. Leaves are small and palm-shaped The plant like full sun and a moist, well-drained soil. Fringed poppy mallow is hardy in hardy in zones 5 to 8.
Catalpa
Catalpa (Catalpa speciosa) is a tree and is hardy in zones 4 to 8. Plant in full sun or partial shade. The plant can take dry, moist or wet soils as long as it is well drained and there is no standing water. Catalpa grows to a height of 40 to 70 feet and a width of 20 to 50 feet. White, bell-shaped flowers with purple and yellow accents measure 2 inches long and bloom in May and June. Light-green to yellow-green, egg-shaped leaves grow up to 12 inches long and turn yellow in the fall.
White Prairie Clover
White prairie clover (Dalea candida) grows from 1 to 2 feet tall and 9 to 18 inches wide. Small, white flowers grow in 3-inch long clusters and bloom in May and June. Compound, dull-green leaves are made up of 5 to 7 leaflets. Plant white prairie clover in full sun and a soil that is most and well-drained.
Persimmon
Persimmon (Diospyros virginiana) is hardy in zones 4 to 9 and grows from 35 to 60 feet tall and 25 to 35 feet wide. White flowers bloom in May and June. Plant in full sun or partial shade and a soil that is dry to moist and well-drained. The tree will be either male or female and one of each is needed to produce fruit. Flowers on the male tree grow in clusters and the female flowers grow singly. Pollinated female flowers produce orange or purple-red, edible fruits that measure 1 to 2 inches in diameter and mature in the fall. Dark-green, egg-shaped or elliptic leaves measure 2 to 6 inches long and turn yellow-green or red-purple in the fall.