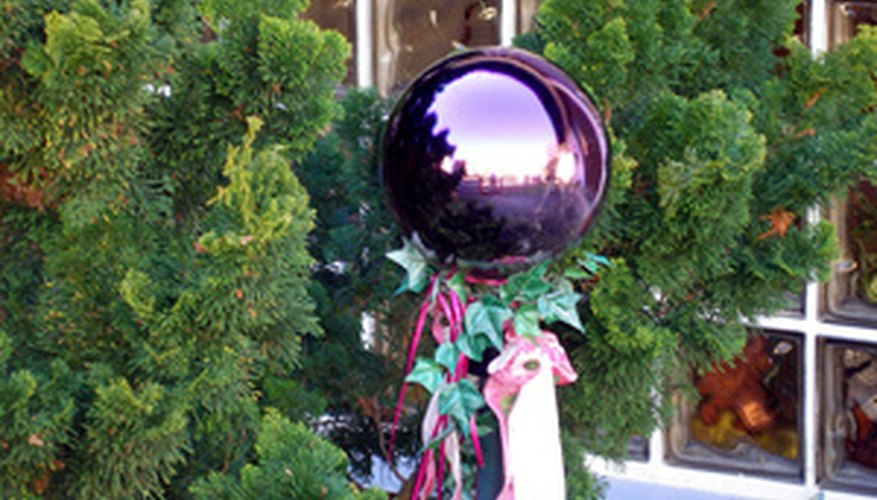 A walk-out basement provides several landscaping challenges. The door and windows are often on a steep slope that can be difficult to work with. Windows are often low to the ground, and plants in front of them will block the light, keeping your basement dark and cold. Add to those two issues the general gardening considerations of light needs and soil requirements, and it can become a difficult project to landscape a daylight basement. Employ a few smart strategies and inventive ideas to successfully tackle these challenges.
Use Ornamental Trees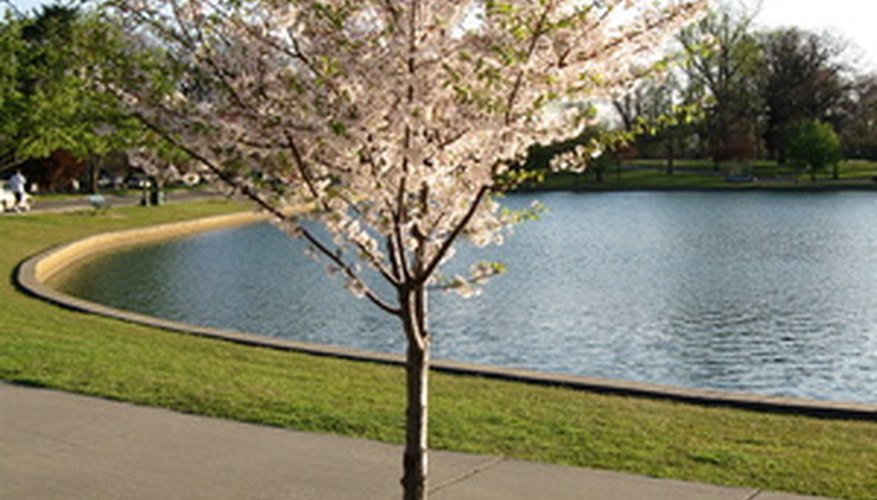 Plant smaller ornamental trees instead of shrubbery. Shrubs may get as tall as some trees, but they will branch out from the ground up, effectively blocking most sunlight from entering basement windows. Ornamental trees, on the other hand, give you a good stretch of trunk before branches start growing up and out. You can train them by pruning away low-growing branches so that you have a tree trunk only directly in front of the window. The trees will provide the bulk and structure without blocking the light.
Under 12 Inches
Think 12 inches or less when purchasing plants. When shopping for landscaping plants for your basement, check plant labels for growth information and purchase the more diminutive options. You can get plenty of color and foliage, but without the height in front of basement windows.
Evergreen Creepers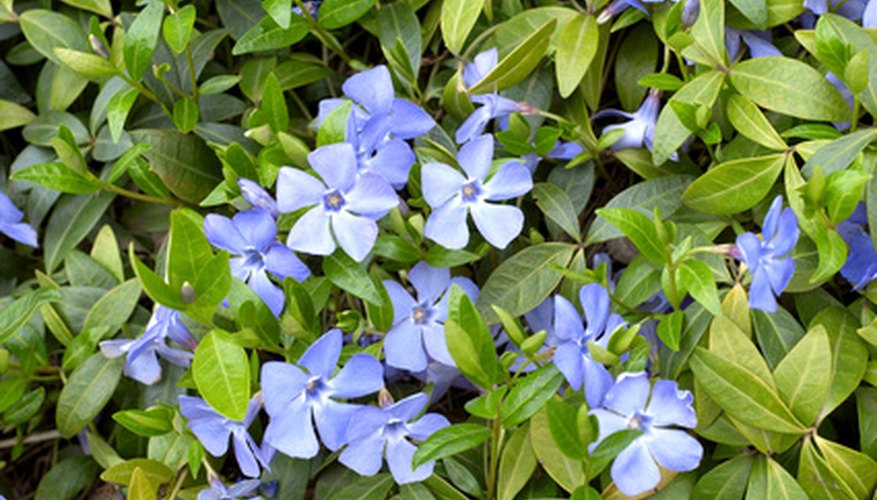 When dealing with steep slopes, often found near basement entrances, choose creeping, evergreen ground covers which will not only adapt readily to the grade, but will also help prevent erosion. Evergreen options mean that you will have a full, green look throughout the winter. Many evergreen ground covers, such as vinca minor, also flower in the spring or summer, providing more interest during the season when you are outdoors to enjoy it.
Climbing Vines
Use vines for height and fill. Rather than planting bulkier shrubs and spreading perennials, choose perennial vines that will grow up your house or a free-standing structure and provide height and lush fill year after year. Place free-standing supports in the ground in between basement windows and plant vines at the base. As the vines grow, simply train them up and around the structure. Vines such as clematis and sweet pea provide beautiful flowers in spring and summer.