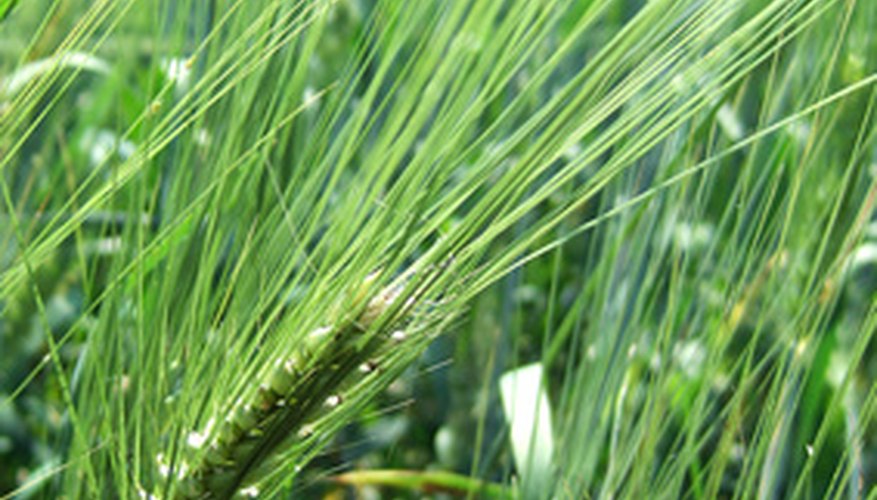 Homeowners often find grass and weeds growing in places that don't fit in their landscaping design. This may include the area around a mailbox, or between the crevices of a sidewalk. Fortunately, The Scotts Miracle-Gro Company makes a product that kills grass and weeds quickly. This product is called Roundup and if you purchase it in a concentrated form, you will need to follow the instructions to mix it before you can apply it.
Measure out 5 tbsp. of Roundup concentrate for every 300 square feet of space you need to cover. This will be enough to take care of those small problem areas, but if you have a large area to cover, add enough concentrate to cover that area. Use a spoon that you use solely for garden chemicals.
Pour the Roundup in a pump sprayer and then measure out 1 gallon of water for every 300 square feet of ground you need to cover.
Add the water to the pump sprayer and place the lid on it. Give it a shake and begin pumping the handle on the sprayer until it becomes too stiff to move.
Aim the nozzle on the pump sprayer directly at the weeds and grass you want kill. Spray until the entire area is covered with the Roundup. According to Scotts, do this only after the outdoor temperatures have reached 60 degrees F. Apply Roundup only to weeds. It will kill any plant you spray it on.