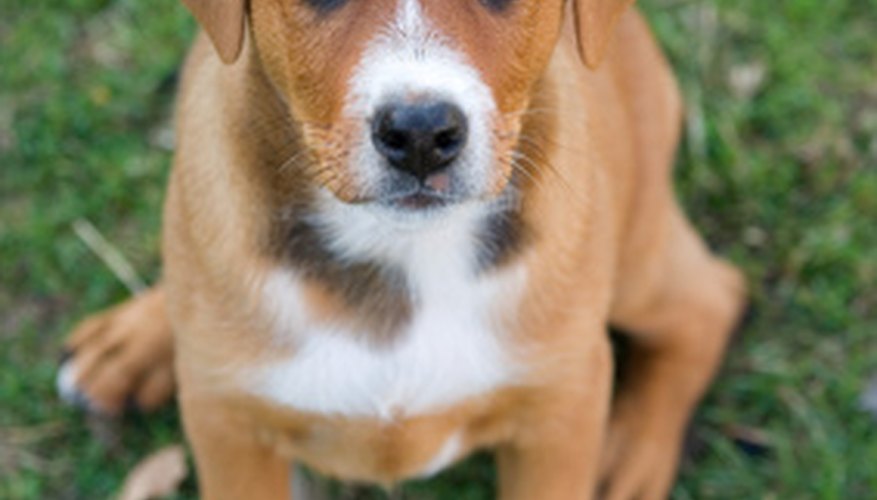 Creating and maintaining a flower bed is a great way to relieve stress. It can also add a lot of color to your landscaping. A problem arises when an inquisitive dog decides to investigate your flower bed. The dog may urinate in the flower bed, or stomp on some of the flowers. You don't have to let all of your hard work go to waste. You can make a dog repellent from items you find in your home.
Citrus Repellent
Place two lemons and two oranges on a flat surface. Place the palm of your hand over the skin of the lemons and oranges and rub them against the flat surface for 20 seconds. This releases the juices inside of the citrus fruits.
Cut the lemons and oranges into six slices each with a knife.
Spread the lemon and orange slices around the perimeter of your flower bed. These citrus fruits will repel any dog because they irritate a dog's mucous membranes.
Cayenne Pepper Repellent
Clean an empty pepper or salt shaker with hot water and 1 tsp. of bleach. Let it air dry.
Fill the empty shaker half way with black pepper. Black pepper will irritate a dog by making it sneeze.
Fill the rest of the shaker with cayenne pepper. The capsaicum in the cayenne pepper will not only irritate the dog's nasal passages, but it can also irritate the dog's skin.
Place the lid on the shaker and shake vigorously to mix the two peppers together.
Sprinkle around the perimeter of your flower bed to keep the dogs away.