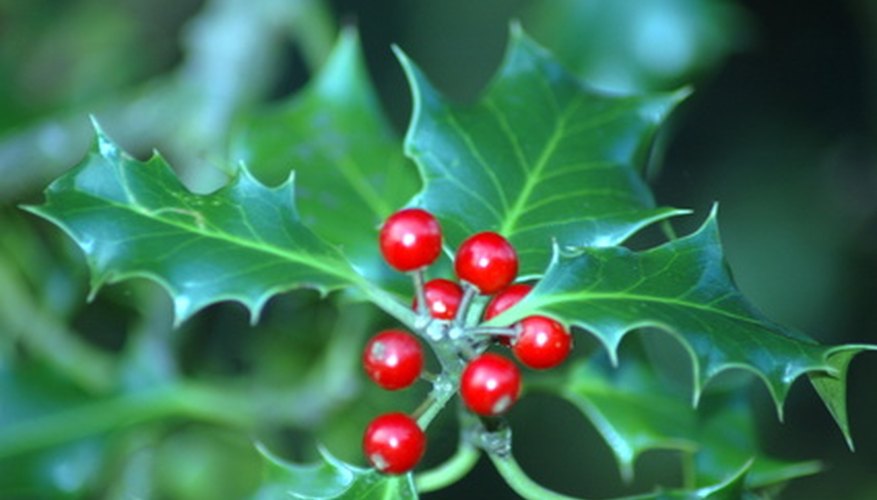 The scientific name for a holly bush is Ilex. A holly bush contains shiny, dark green leaves with tiny, bright red berries. Holly bushes are often used to give some color to a yard during the winter months. Holly bushes grow easily, but slowly. Because of this it is important to feed your holly bushes through fertilization. This will give the holly bushes extra nutrients to encourage them to grow fast and healthy.
Follow all of the safety instructions on the fertilizer label. Fertilizers contain chemicals that could irritate your skin. Most fertilizers require you to wear long clothing, gloves and a mask.
Measure the height of your holly bush in feet. You will need this information to know how much fertilizer to use to feed your holly bush.
Choose your fertilizer. Fort Valley State University recommends using either an 8-8-8 or 10-10-10 fertilizer.
Sprinkle 1 tbsp. fertilizer around the base of your holly bush for every foot you measured earlier. For example, if your holly bush is 5 feet tall, you would need 5 tbsp. fertilizer.
Water the holly bushes so that the fertilizer seeps down into the soil where the roots are.