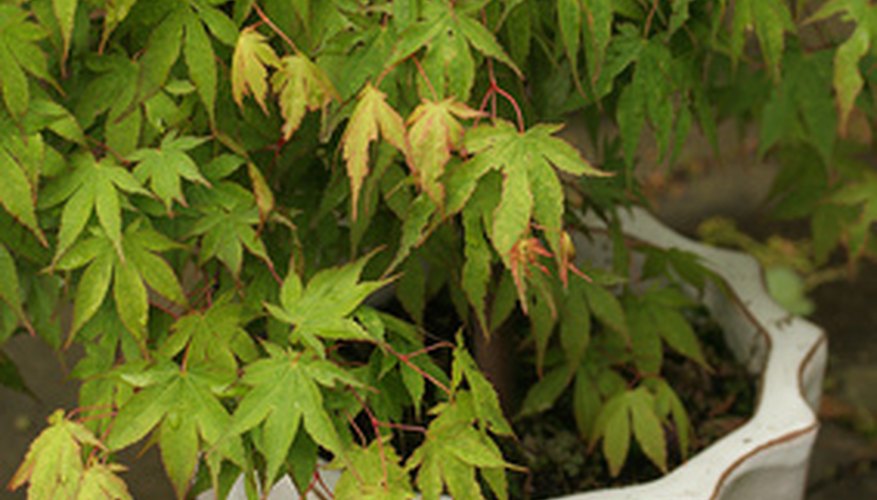 Potted plants can grace a covered porch, a patio or deck shaded by trees, even the area under a tree. Most plants suitable for growing in a shady garden can adapt to life in a pot. In warm weather, the pot may need to be watered daily. A thin layer of mulch, like 1 to 2 inches of pine bark, can help retain moisture and cut down on the growth of breeze-carried weed seeds.
Flowering Plants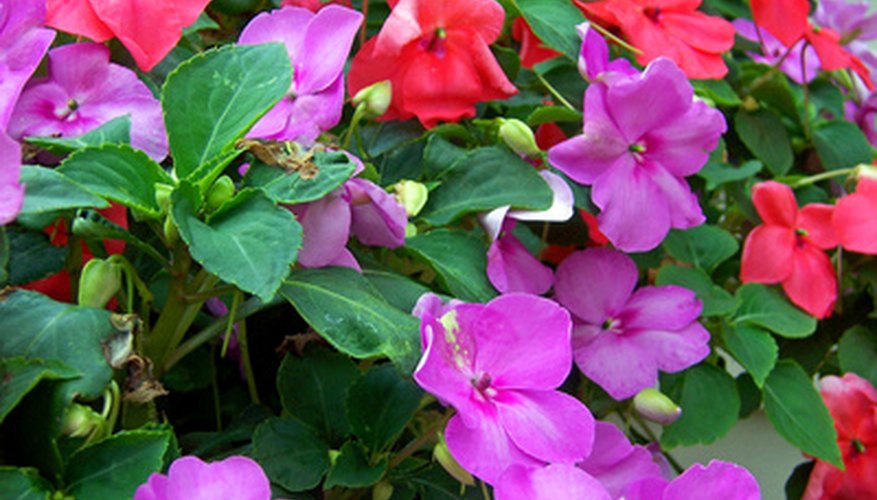 Use small- to medium-sized pots for a single variety of flowers, or mix the varieties and heights of the plants. Shade-loving impatiens blooms come in pastel colors like white, coral and pink. Impatiens, a self-seeding annual, grows 8 to 24 inches tall. Begonia, a 6- to 12-inch-tall annual, brightens the summer landscape with blooms of pink, red, white or salmon. The pansy, another annual that can also self-seed, shows its white, yellow or purple blooms in early spring and will continue to bloom all summer with help from deadheading. Pansies grow 6 to 8 inches tall.
For perennial appeal, choose the white, fragrant blooms of lily of the valley that grow about 8 inches tall, feathery wisps of astilbe that can reach a height of 3 feet or hostas that can reach about 2 feet tall. Bulbs, like the petite crocus or taller daffodils, will return in early spring.
Shrubs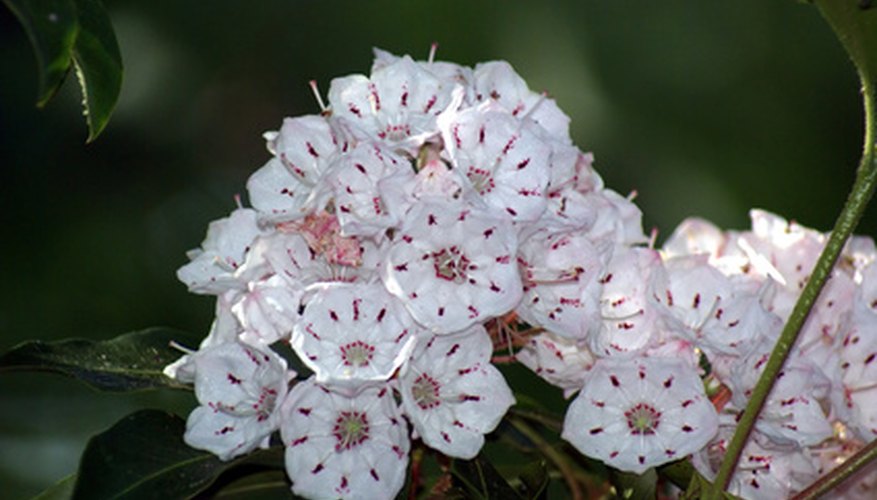 Shrubs can start in medium-sized pots for placement in a corner. Look for upright rather than sprawling shrubs. Flowering shade-loving shrubs include rhododendron, azalea and hydrangea. Glossy abelia, a shade-loving shrub, grows from thin canes covered with heavy blooms. Glossy abelia can be pruned to retain a compact shape or allowed to grow tall to produce a nature privacy screen.
Mountain laurel, which grows 4 to 10 feet tall, is a spring-blooming evergreen suitable for shade as a potted plant. Shrubs can live many years in a pot less than 2 feet in diameter. If the pot is easily blown over, transplant to a larger pot. All shrubs can be pruned to retain their size.
Trees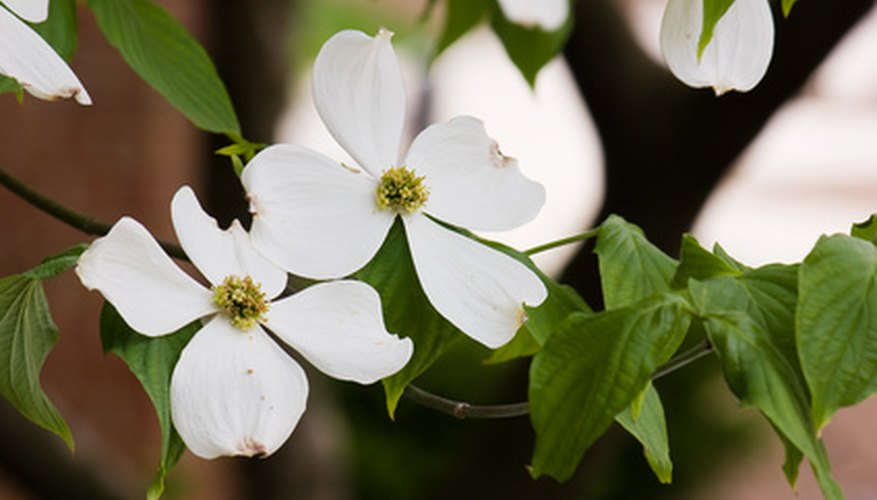 Plant trees less than 3 feet tall in a medium- to large-sized pot. Flowers can be added around the base of the tree to fill out the pot. Shade-loving trees include flowering dogwood, Japanese maple and pin cherry. Although these trees have the potential of reaching heights of 20 to 30 feet planted in the ground, while in a pot, they will remain shorter. Increase the size of the pot as the diameter and breadth of the canopy increases, so the pot will not tip over during winding conditions.