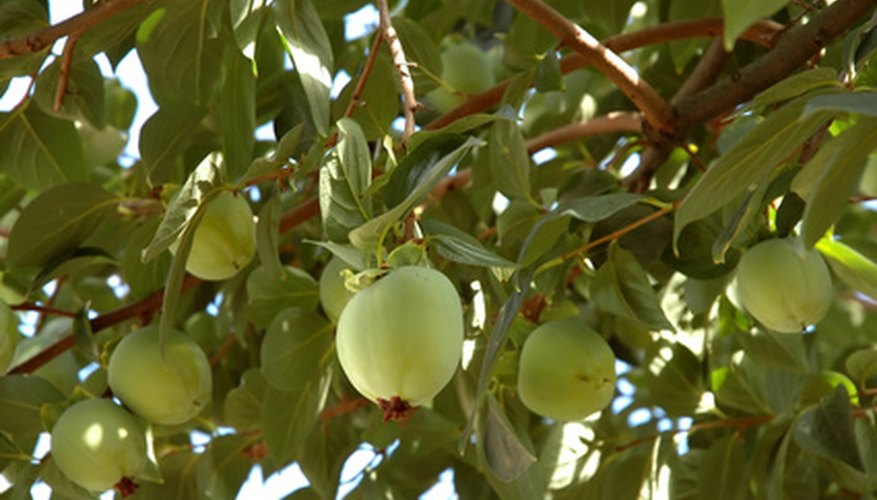 The majority of fruits, including cherries, peaches, apples and plums, develop the best taste and texture when allowed to ripen on the tree. Allow a few select fruits, such as pears, time to ripen after they are removed from the tree; pick when the fruit is still firm. Use the taste test to determine the ripeness of fruits. The taste test should offer a soft, juicy and sweet fruit when it is ready to pick.
Wash your hands with soap and water before picking. If sores are present on your hands, wear gloves to avoid spreading disease to the fruit, which may then be transferred to individuals who consume it.
Set up the ladder next to the tree, in an area where you would like to pick the fruit from. Climb to the top of the ladder and place the box on the top of the ladder.
Hold a piece of fruit in the palm of your hand and lift and twist the fruit slightly to cause the fruit to separate from the stem. Avoid pulling the fruit from the tree. Place picked fruit in the fruit box. Continue removing each piece of fruit until you have filled the fruit box. Remove damaged fruit along with healthy fruit to protect the tree and its fruit from further damage.
Transfer fruit to a countertop or cool car, if you're transporting it. For longer storage, place it in a refrigerator or preserve it by canning or freezing.