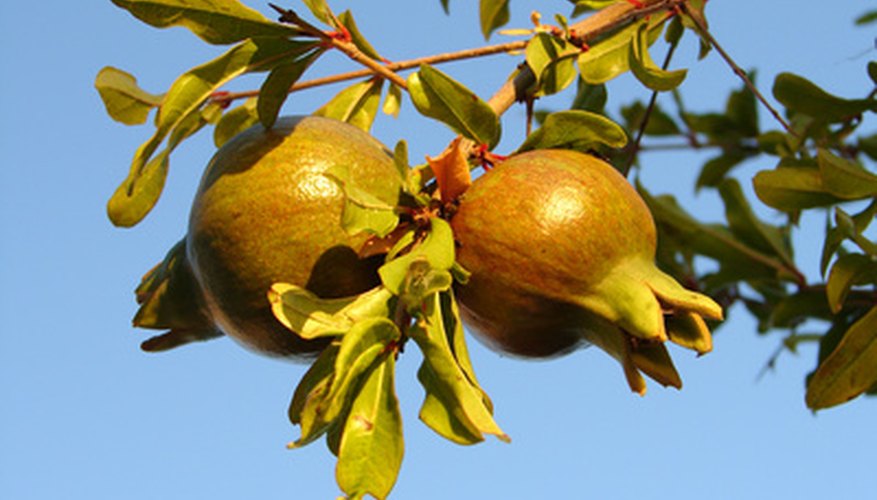 Shrub roses offer superior disease resistance and winter hardiness compared to other rose varieties. They grow well as an ornamental plant or hedge. A shrub roses grows from its own root system, unlike grafted roses, which makes them hardier and more stable. The bush grows in a compact form and can attain staggering heights. They require very little pruning but can withstand shearing when necessary. The shrub rose produces abundant flowers and most have colorful hips.
Banshee
The old European Banshee shrub rose has the reputation of being exceptionally cold hardy. The soft pink blossoms offer a strong fragrance. The shrub produces abundant suckers that form dense hedges. The suckers are easily dug up and transplanted to new garden locations. The bush can attain a height of 10 feet with an equal spread. The flowers make long-lasting cut flowers.
The banshee was a popular rose in the 1800s. It can be found nationwide planted beside many old homesteads and historic cemeteries.
First Light
The First Light shrub rose offers a small compact size, making it an ideal rose for a limited space garden. The rose rarely attains a height over 18 inches. The plant produces fragrant single blossoms all summer for a non-stop show. Each blossom sports five to seven petals. The rose bush offers a light fragrance that is more prominent in the morning or evening.
In the fall, the First Light shrub rose produces a profusion of orange hips that birds enjoy.
Baby Love
The Baby Love shrub rose produces fragrant yellow blossoms all summer. The shrub grows to a height of 3 feet with a similar width. Disease resistance and cold winter tolerance makes this an ideal rose bush.
Each single flower has five petals. The flowers fragrance is often compared to the smell of liquorice. The foliage of the shrub remains bright green into the last days of fall. Canes have only moderate thorns.
William Baffin
The William Baffin rose was developed by the Canadian Department of Agriculture. The shrub attains a height of 10 feet with a 12-foot width. The glossy green foliage offers superior disease resistance. The rose shrub can withstand exceptionally cold winters with no adverse effects.
Pink flowers appear in large clusters. Each flower has 10 petals and offers only a light fragrance. The rose is a prolific repeat bloomer and offers non-stop flowering from early summer to mid-fall.