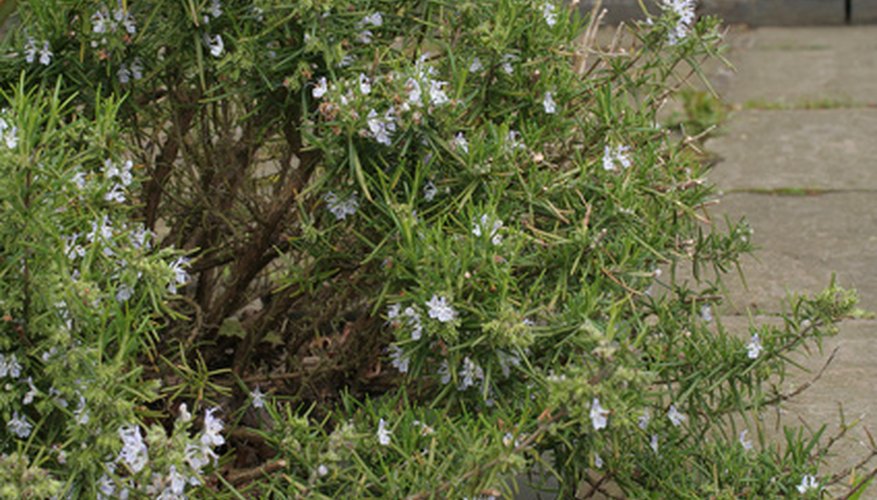 Herbs are plants prized for the aroma and flavor they bring to other foods. Gardeners throughout the Sunshine State can grow most herbs as seasonal plants. Those in South Florida may be able to grow them all year long. Well-planned combinations of perennial and annual herbs will create herb gardens that are as ornamental as they are functional.
.
Borage
Borage (Borago officinalis), an annual herb native to the Mediterranean, stands between 1 and 3 feet high and 9 to 18 inches wide. Its sprawling form has branched stems with wrinkled, grayish-green leaves. The edible foliage, up to 6 inches long, smells and tastes like cucumber. When fresh, it can substitute for spinach. Dried leaves, however, become flavorless. Between June and August, borage has showy, loose spikes of vivid blue, star-shaped blossoms.
Plant borage, recommends the Missouri Botanical Garden, in herb or wildflower gardens. It grows quickly in average, dry to moist well-drained soil. It tolerates full Sun, light shade, drought and poor soil. In prolonged wet conditions, it may develop powdery mildew. Otherwise it's highly disease-and-pest-resistant. Once planted, it self-sows to return each year.
Dill
Dill (Anethum graveolens), another annual herb, is native to India and southwestern Asia. A showy, stiff-stemmed plant standing up to 5 feet high and 3 feet wide, dill has fragrant, thread-like blue-green leaves. In August and September, its aromatic flat clusters--up to 10 inches across--of yellow flowers appear. Foliage is most flavorful as flowers open, according to the Missouri Botanical Garden. Flowers produce seed that is even more pungent. Butterflies and bees love dill.
Dill is difficult to transplant. Sow seeds where they are to grow. Plant at two-week intervals from spring to early summer to ensure a continuing crop. Dill prefers in a sunny location with light, rich well-drained soil. Staking or caging leggy plants and provide protection from strong winds. Keep soil consistently moist.
Rosemary
Rosemary (Rosmarinus officinalis) is a perennial herb hardy to winter temperatures of 10 degrees Fahrenheit. Native to the Mediterranean, it's an evergreen shrub reaching up to 6 feet high and 4 feet wide. This culinary staple has exceptionally fragrant, needle-like greenish-gray leaves. They flavor stews, butter, bread, vegetables, meats and fish. Plants have June and July clusters of tiny, white or pale blue blossoms that lure bees.
In parts of Florida where it is winter hardy, rosemary makes a good foundation, border, or garden planting, according to the Missouri Botanical Garden. It also grows as an attractive specimen, hedge or container plant. Give it full sun and dry to averagely moist, well-drained soil. It suffers in heavy clay. Plants in wet winter soil seldom survive.