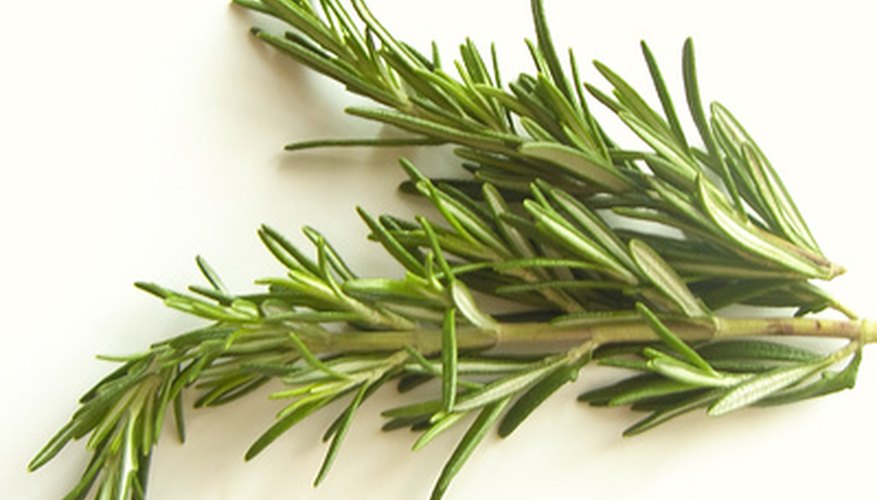 A fragrant and flavorful herb used in many dishes, rosemary can be grown relatively easily in any herb garden. When winter comes, however, your strong, productive rosemary may suffer from exposure to cold temperatures. Bring it indoors, or winterize it by cutting the plant back and covering it. In the spring your rosemary should be ready to give you wonderful new growth and scents.
Wait for the first hard frost to occur. Use the pruners to cut the stems of the rosemary plant back to only a couple of inches from the ground.
Cover over what remains of the rosemary with garden soil or compost so none of the plant is showing.
Add four to five inches of mulch over the soil layer to fully lock in temperatures and protect the roots of the rosemary from freezing over the winter months.
Look for new growth to start poking through the mulch in the spring after evening and nighttime temperatures are holding above freezing.
Pull back the mulch and soil layers once you see new growth and leave only a 2-to-3-inch layer of mulch around the base of the plant for the growing season.