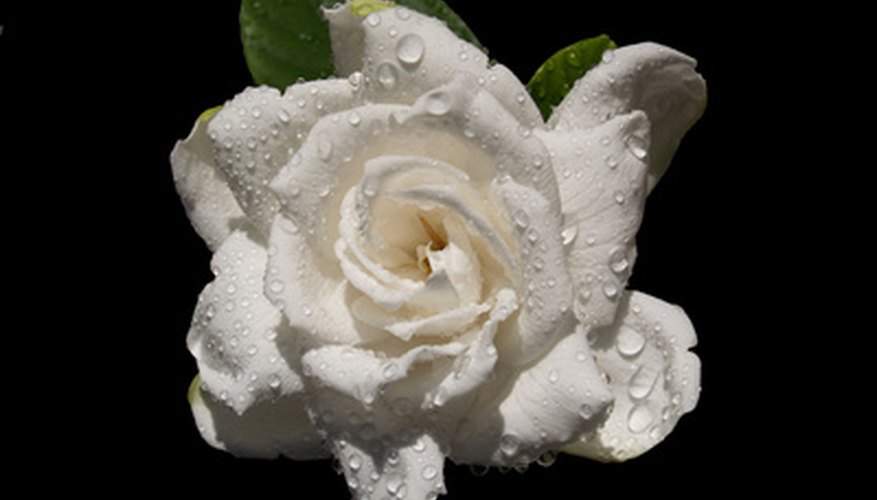 Gardenias are flowering plants that are part of the Rubiaceae family. It is a genus that is comprised of 142 different species. Gardenias originate in subtropical and tropical areas of Africa, South Asia, Oceania and Australasia. Gardenias consist of tiny trees and evergreen shrubs. The plants are valued for their pleasant and sweet fragrances. Gardenias are popular ornamental plants.
Gardenia augusta
Gardenia augusta (also known as the common gardenia) is a plant that has opposite, deep to vibrant green leaves. The shrub can grow to be anywhere between 6 and 8 feet in height, with equal spread. The texture of the leaves is both leathery and shiny. Gardenia augusta blooms in the middle of the spring to the beginning of the summer. It has white flowers which become a creamy yellow color with age. The flowers feel waxy to the touch and have a sweet scent. The plant originates in Japan, Taiwan and southern China.
Gardenia thunbergia
Gardenia thunbergia is a small tree or flowering shrub that has powerfully fragrant, showy flowers and bears decorative fruit. The flowers are big and creamy white in color. The flowers are particularly fragrant at night. They do not become yellow with age. The fruits of the Gardenia thunbergia are woody, hard and fibrous. They are shaped similarly to eggs and are greenish-gray. This plant appears on South Africa's eastern coast and tends to be in evergreen forests, and sometimes in bushveld or woodland.
Gardenia brighamii
Gardenia brighamii, also known as Nanu, is a small tree that, when in the wild, can grow to be 15 feet in height. However, in cultivation, the tree tends to be shorter. Gardenia brighamii has shiny green leaves, which are between 1 and 4 inches in length, and approximately half as wide. The younger leaves tend to have a sticky feel. The plant has tubular white flowers which show up on the tips of the branches. There are six or seven lobes on the flowers. The fragrance of the flower is similar to that of the Gardenia augusta. The flowers are endemic and appear only in Hawaii, in dry, tropical forests.