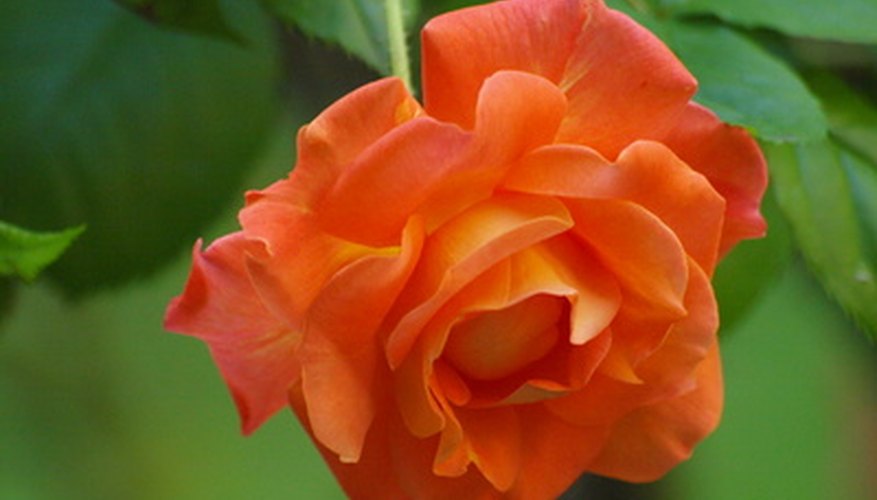 One way to start a rose plant is to grow a new bush from a softwood cutting, or slip, taken from a parent plant. Patented rose varieties can't be propagated in this manner, unless you pay a royalty to the holder of the patent or wait 17 years after introduction of the patent. Before taking the cutting, sanitize the blades of the shears, to avoid infecting the parent plant. Choose a healthy, flower tipped stem with several five-leaf leaflets attached. After the flower wilts, cut about 6 or 7 inches of stem from the bush, at a 45-degree angle.
Snip the wilted flower head from the slip, and trim off all but two five-leaf leaflets from the stem, leaving the ones closest to the flower head end.
Mix 2 parts sand to 1 part peat moss, and fill the pot.
Dip the bottom end of the cutting in water and then in rooting powder to help stimulate growth.
Plant the slip straight down in the potting medium, with about half the stem below the soil line. The end that once held the flower head should be above the soil line.
Water the pot thoroughly, allowing the water to drain from the pot, without making it muddy.
Place the pot in an area with bright, indirect sunlight. Keep the soil moist.