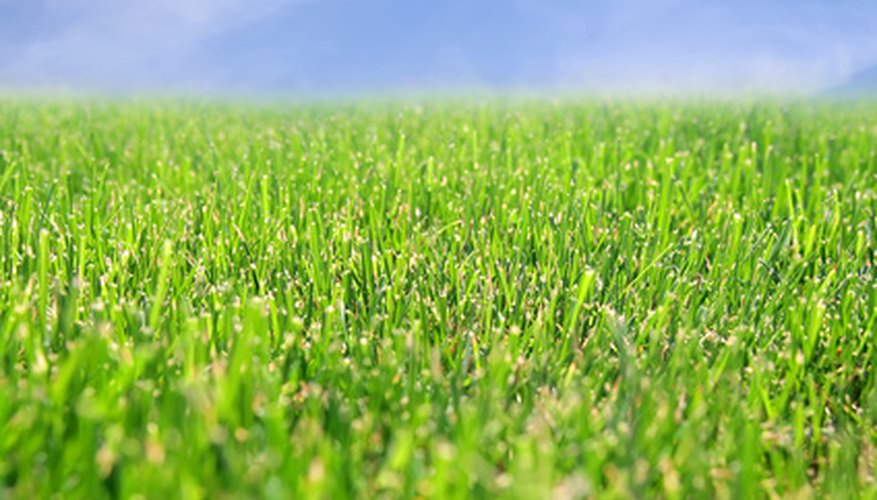 Scott's weed and feed is a combination of selective herbicide and a powerful lawn fertilizer all rolled into one easy-to-use product. The products in the weed and feed range are designed to green your lawn in as few as four to six days while at the same time killing more than 50 common lawn weeds. Use a fertilizer spreader when applying weed and feed to avoid the possibility of clumping too much fertilizer in one spot and burning your lawn.
Water your lawn with a sprinkler so the grass is damp and the product will adhere to the weeds' leaves.
Choose a calm, non-windy day when temperatures are expected to be in the 60s or 70s degrees F. Do not spread Scott's weed and feed before dandelions have appeared.
Fill your fertilizer spreader with weed and feed granules and spread them evenly over your lawn. Set the spreader to the rate indicated on the package. When making turns at the end of rows turn the spreader to the "OFF" position to avoid building up the granules at the end of each row. If buildup occurs, use a push broom to spread the granules around evenly so as not to burn sections of the lawn.
Turn off any automatic sprinklers. Do not water for 24 hours after applying and do not apply if rain is expected within the next 24 hours.
Water your lawn normally starting 24 hours after application.