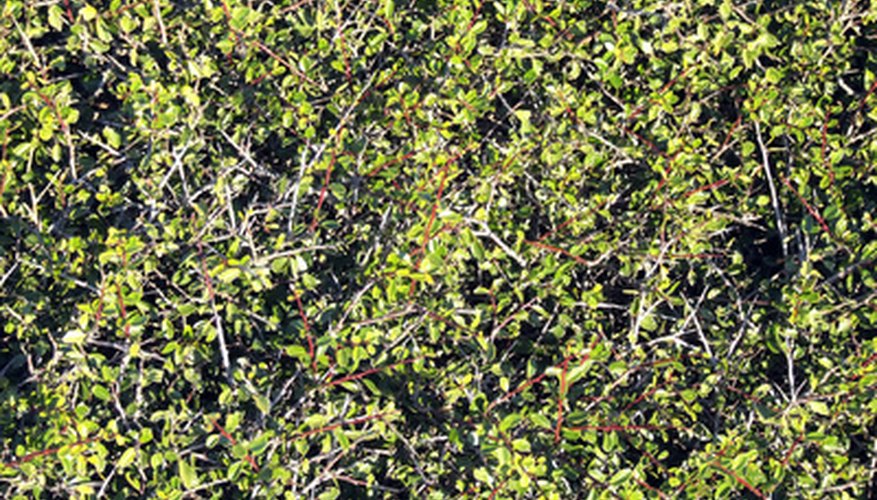 Grass and shrubs often define a landscape. The shrubs give the landscape definition and boundaries, while the grass provides a seamless, green ground cover on which everything else rests. Planning and planting grasses and shrubs allow you to define where gardens, patios, specimen trees and other features go, giving your entire property its layout.
Sketch out your landscape. Note large rises and depressions as well as areas of full light, partial light and shade.
Plan what you wish to do with your shrubs. Would you like to use shrubs for a privacy screen to block off your yard, to soften the borders of your house, to outline a garden path, or as feature plants? Sketch where you want to put shrubs and how high you would like them to be.
Select and plant shrubs that are a good fit for your design. Evergreen shrubs such as boxwoods make good privacy screens, since they keep their leaves all winter. Azaleas are good flowering shade shrubs, while gardenias grow well in the sun.
Update your landscaping sketch, noting areas that are now low-light because of the shrubs. Plan where you want grass. You may prefer to cover your entire lawn with grass or to set aside spots for gardens, gravel, patios or other types of ground cover.
Mark areas where you do not want grass with stakes, rope, bricks or other markers.
Seed your lawn or plant sod. If you live in a northern area, use a cool season grass such as fescue. If you live farther south, use a warm season grass such as bahiagrass. If your lawn has a lot of shady spots, use a shade tolerant seeding mix. The shade grasses will sprout up in the low-light areas, while the grasses that prefer sunlight will cover the sunnier areas.